'It's murder, not death': Haryana govt to probe into 7-year-old's death in Gurgaon Fortis
State health minister said the govt will write to Medical Council of India (MCI) to cancel the licence of the hospital.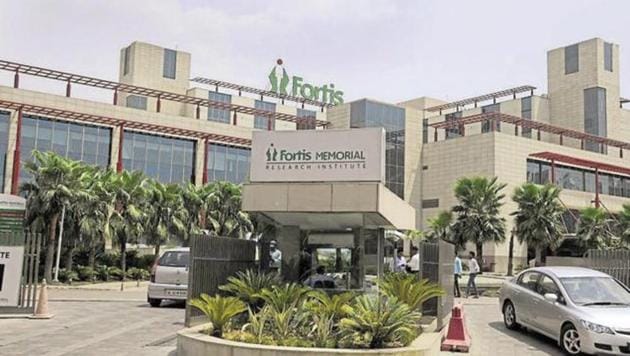 Updated on Dec 07, 2017 09:34 AM IST
Hindustan Times, Chandigarh |
HT Correspondent
A three-member panel formed by the Haryana government has found gross negligence by the Fortis Hospital in Gurgaon causing the death of a seven-year-old girl suffering from dengue.
"There were many irregularities, unethical practices and the protocol for diagnosis and medical duties was not followed. In simple words, it was not a death, it was a murder," state health minister Anil Vij told reporters here on Wednesday after the panel submitted its report.
"We are going to lodge a police case against the hospital for negligence which caused the death of Adya. We have already sent a notice, asking why the hospital's pharmacy and blood banks licences should not be cancelled. We will also write to the Medical Council of India (MCI) to cancel the licence of the hospital," said VIj, who was flanked by the probe committee members.
The health department panel had been formed to look into charges of foul play in the treatment and of inflated bill (Rs 15.5 lakh) that Adya's parents — Jayant Singh and Deepti — had levelled against the hospital.
Adya's parents had posted their plight on social media, triggering an outrage and a promise of action by the Union health minister JP Nadda.
"Adya was diagnosed with dengue on August 28, at Rockland Hospital, Dwarka, New Delhi. She remained admitted there till August 31 from where she was shifted to Fortis," Vij said.
"She was admitted to the paediatric intensive care unit (PICU) in an emergency condition at the Fortis Memorial Research Institute (FMRI), Gurgaon, for 15 days till September 14. She died while being shifted back to Rockland hospital in an ambulance that lacked ventilator and other facilities," the minister said.
He added that the committee members perused medical record and investigations concluded that "the patient was given highly expensive medicines despite the availability of various other medicines, including generic ones". A costly injection was administered on most occasions, which costs Rs 3,112, whereas a substitute worth Rs 499 was available, Vij said citing the inquiry report.
"The death of the girl happened due to not following the LAMA (Leave Against Medical Advice) protocol. The girl was on a ventilator, but she was put in an ordinary ambulance, ventilator was withdrawn and an ambu bag was not provided in that, which became the cause of her death, which is a very serious irregularity," the minister said.
He said that the IMA protocol says that if a patient is discharged against medical advice, then proper arrangements should be made to transfer him or her to another hospital. The minister added that the hospital did not inform the local health department about the admission of a dengue patient which is mandatory in case of notified epidemic diseases which is also negligence.
Close Story