Hot air balloon lands in Goa village, creates panic among residents
Published on Mar 25, 2017 01:28 PM IST
According to Tiger Balloon Safari, the landing was normal and there was nothing to panic about.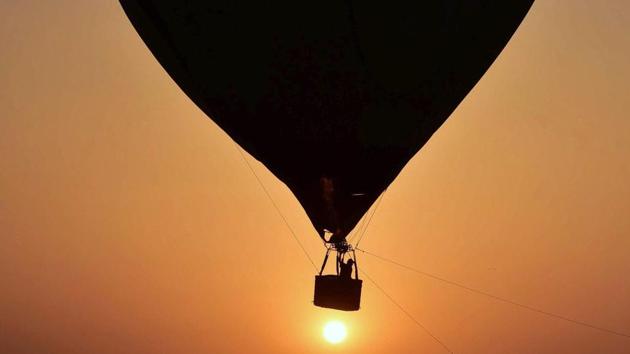 Panic gripped residents of a village in South Goa when a hot air balloon--which is part of the state government's tourism initiative--landed in their locality on Saturday morning.
The incident took place around 9.30am in Raia village on the Margao-Ponda highway, 35 km from Panaji.
Fear-stricken villagers raised an alarm on seeing the hot air balloon and called the local police.
"We all panicked as we saw the huge balloon with people coming down. We ran for shelter but it landed safely," said an eye witness from Raia village.
The exact number of tourists which were on board the hot air balloon could not be known.
This is the second such incident within a week, the last one being at Panchwadi in Shiroda village where a balloon with six tourists including two foreigners landed near a house, 60 km from Panaji, prompting state tourism minister Manohar Asgaonkar to order an inquiry into the landing.
According to Tiger Balloon Safari, the company which manages the hot air balloon operations as a part of Goa tourism development corporation's initiative, the landing was normal and there was nothing to panic about.
"It was not an emergency landing. It was normal. People panicked because they have not seen such a thing. It is usual for a balloon safari to find an open space and land there. It is a part of normal operations," Mukesh Yadav, advisor at Tiger Balloon Safari, said.
He said balloon safaris were uncommon in India and hence people were not aware about such landings. "There is a balloon safari only in Jaipur and Goa," he said.
The company has been operating in the state since the last two years.
Personalise your news feed. Follow trending topics