How much will govt's move to scrap Rs 1000 and 500 note cost?
Nov 09, 2016 12:19 AM IST
Based on data released by the Reserve Bank of India, the government could spend close to Rs 12,000 crore to print lower denomination notes to compensate for the demand left by Rs 1000 and 500 notes being scrapped.
In a surprise announcement, Prime Minister Narendra Modi scrapped the validity of Rs 1000 and 500 notes, and said a new Rs 2000 and 500 note would be introduced.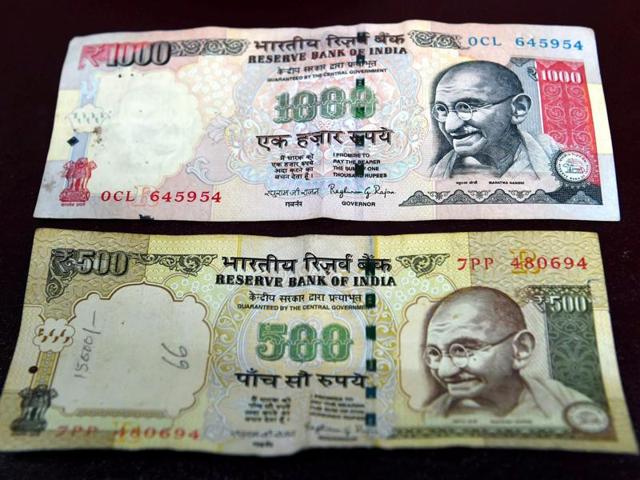 The decision, part of Modi government's war on black money and corruption, translates into a major operation of recovering notes that are already in circulation and compensating the demand. Data shows that large-value notes (of face value more than Rs.100) accounted for more than 84% of the money in circulation in 2015.
According to a Mint report that was published in March 2016, the cost of retiring the higher-value notes is more expensive for the Reserve Bank of India (RBI) than printing lower-value notes.
The report looked at a then-hypothetical situation of the government ceasing issuance of Rs 1000 and 500 notes based on a recommendation made by former chief executive of Standard Chartered Bank, Peter Sands. In a paper published at the Harvard Kennedy School, Sands proposed taking high denomination notes out of circulation to curb tax evasion, corruption and financial crimes.
According to data published by RBI, the cost of printing a Rs 10 note was Rs 0.96, or 9.6% of face value. The cost of printing a Rs 1,000 note (Rs.3.17), on the other hand, was only 0.32% of the face value.
In other words, for a given amount of money, it costs the RBI 30% less to print it in the form of Rs 1,000 notes than in Rs.10 notes.
Knowledge of cost of printing a note now allows us to calculate the cost of implementing the scrapping of Rs 1000 and 500 notes. Lets assume an amount of Rs 100 notes are printed equivalent to the demand of Rs 1000 and 500.
In 2014-15, the cost of printing the incremental notes of Rs 500 and Rs 1,000 denomination was Rs 2,770 crore.
That year, the total stock of Rs 500 notes in circulation increased by Rs 3.59 trillion, while that of Rs 1,000 notes increased by Rs 3.076 trillion.
If all this additional money (a spectacular Rs 6.666 trillion) had to be printed using Rs 100 notes, it would cost RBI about Rs 11,900 crore, which is more than a four-fold increase. This is without taking into consideration the increased costs of operating ATMs (since they would need to be refilled more often), and of handling money in general.
To read the entire report, click here.