In the name of cow: Lynching, thrashing, condemnation in three years of BJP rule
Jul 19, 2017 06:05 PM IST
Considered holy by many Hindus, cows are a sensitive political topic and have gained in importance since Prime Minister Narendra Modi stormed to power in 2014 as several BJP-ruled states enacted strict laws to punish cow slaughter.
In the last few years, cow vigilantism has been the catalyst of violence across India. The self-styled gaurakshaks have lynched people, snatched away cows and sparked a fear among a section of the population even without the sanction from the ruling parties and authorities.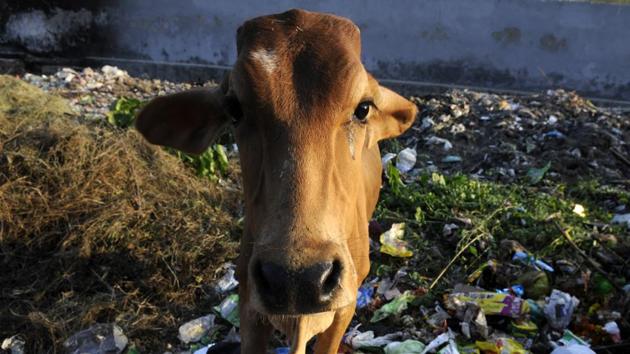 Here's a list of major events related to the controversy:
Stay tuned with breaking news on HT Channel on Facebook.
Join Now
September 2015: Dadri
The lynching of the 55-year-old Mohammad Ikhlaq by a mob perhaps rang the first warning bell about violent cow vigilantism. A public announcement was made from a nearby temple which gathered a mob and triggered the fatal attack on Ikhlaq. The killing saw nation-wide outrage and prominent writers, filmmakers and scientists returned government awards in protest.
October 2015: Kerala House
A group of men and Delhi Police personnel allegedly searched the Kerala House canteen, suspecting that beef was being served. Hindu Sena leader Vishnu Gupta lodged the complaint. The Kerala House temporarily removed buffalo meat, albeit legally procured, from its menu but it led to a huge political storm with state's ruling CPI(M) and Delhi chief minister Arvind Kejriwal questioned the police conduct and attacked the Centre. A few days later, buffalo was back on the dining table.
June 2016: Haryana
Two men were caught over allegations that they were beef transporters. They were forced to eat cow dung and chant nationalist slogans.
July 2016: Una
Four Dalit men were strapped to a vehicle, stripped and caned mercilessly by self-styled cow protection vigilantes in Gujarat's Una, resulting in a nationwide outrage. A video was made by the attackers and shared online to spread fear among the Dalits. The incident led to unity among opposition parties and the Rajya Sabha was stalled for a day in protests. The victims claimed they were skinning an already dead cow while the gaurakshaks alleged that the cow was killed for skinning. The opposition continued to attack the government and targeted Prime Minister Narendra Modi as the incident happened in his home state.
August 2016: New Delhi
Prime Minister Modi lashed out at the cow protectors. "I get angry when I see people, in the garb of cow protection, doing business. These people claim to be cow protectors as they want to hide their illegal trade," he said at a Townhall event in the Capital. Several BJP leaders have also slammed these self-styled gaurakshaks but things didn't change on the ground.
April 2017: Alwar
Pehlu Khan, a 55-year-old small dairy farmer, became the latest victim of cow vigilantism. Khan was waylaid by a BJP-dominated mob when he was transporting cows for his farm and mercilessly thrashed. He succumbed to his wounds 2 days after the incident. Even amid protests and outrage, the state police filed a case against Khan's kin under animal cruelty laws. In the same month, Rajasthan government imposed a 10% surcharge on cow protection on all rent, mortgage and lease agreements.
May 2017: Kerala
Protesting against the Centre's new ban on cow trading for slaughter, a group of Congress activists publicly killed a calf and distributed beef, sparking major controversy. While parties denounced the act a new tussle started over the justification of the new ban.