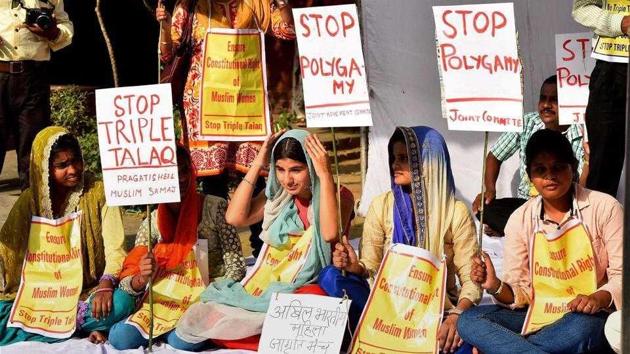 India says no to instant triple talaq: Here's what 5 other countries have done
The Supreme Court in 3-2 verdict struck down instant triple talaq, saying it was arbitrary and against the tenets of Islam.
UPDATED ON AUG 22, 2017 11:39 AM IST
Several experts have attacked the practice of triple talaq on various constitutional grounds, including the right to equality and termed it "abhorrent". (LIVE updates)
It has been banned in more than 20 Muslim countries, including Pakistan and Bangladesh.
A paper titled 'Reforms in triple talaq in the personal laws of Muslim states and the Pakistani legal system: Continuity versus change' details how a few countries moved away from the practice.
Here is a look at five countries that abolished triple talaq:
Egypt
Egypt was the first nation to reform its divorce system in 1929. According to the paper, "...it provided that a divorce accompanied by a number expressly or implied, shall count only as a single divorce and such a divorce is revocable except when three talaqs are given, one in each tuhr (the period between two menstrual cycles)."
Tunisia
According to the paper, under Article 30 of the Tunisian Code of Personal Status, 1956, divorce pronounced outside a court of law would not have any validity whatsoever. "Under Article 32, no divorce shall be decreed except after the court has made an overall inquiry into the causes of the rift and failed to bring about a reconciliation."
Sri Lanka
Sri Lanka's Marriage and Divorce (Muslim) Act, 1951 provides that a husband intending to divorce his wife 'shall give notice of his intention to the qauzi who shall attempt reconciliation between the spouses 'with the help of the relatives of the parties and of the elders and other influential Muslims of the area', the paper says. "However, if after thirty days of giving notice to the Qadi, attempts at reconciling the spouses remain fruitless, 'the husband, if he desires to proceed with the divorce, shall pronounce the talak [sic. talaq ] in the presence of the Qadi and two witnesses."
Pakistan and Bangladesh
"The MFLO (Muslim Family Laws Ordinance), 1961, has abolished triple talaq as the procedure laid down in section 7 is largely applicable to one or two pronouncements. Furthermore, some subsections of section 7 are in clear contravention of Islamic law... Section 7 of the MFLO seems to have abolished triple talaq and thereby Ibn Taimiyah's position seems to have been, by implication, adopted both in Pakistan and Bangladesh."
Close