Indian Army to help build Mumbai's Elphinstone Bridge: Twitter asks why?
Oct 31, 2017 03:43 PM IST
Politicians and journalists on social media questioned Maharashtra government's decision to ask India army to help rebuild the Elphinstone bridge.
Maharashtra chief minister Devendra Fadnavis announced on Tuesday that the Indian Army would help in building the foot over bridge at the Elphinstone station that collapsed on September 29, leaving 23 people dead.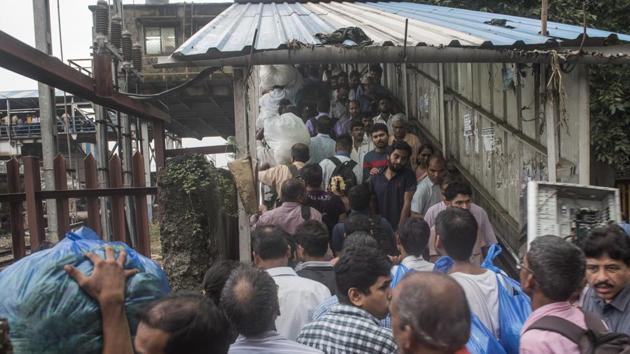 Fadnavis was visiting the Elphinstone Road station with railway minister Piyush Goyal and defence minister Nirmala Sitharaman. The new bridge will be constructed by the military's engineering wing, and will be ready for use by end of February 2018.
Railway minister Piyush Goyal thanked defence minister Nirmala Sitharaman for responding to the call for help.
Sitharaman said, "This is probably the first time we have asked the Army to come in to build what could otherwise be called a civil work, but Elphinstone tragedy was so big."
"A call was taken to cooperate seeing the urgency of the matter as the Army has its role at the borders. The Army has come and seen, inspected and assessed where the bridge is going to be built, they will be there at every stage of the work," she said.
The bridges will be built with the Army's help at Elphinstone Road, Currey Road and Ambivili stations, Fadnavis said.
Twitter has seen a sharp reaction to this move, with opposition leaders, citizens as well as a retired Indian Army general criticising it. Users on social media have questioned the government's decision to bring in the army to rebuild the bridge, saying it implied a failure of state and civic agencies.
Former Jammu and Kashmir chief minister and National Conference leader Omar Abdullah tweeted, "The army was to be a measure of last resort to be called upon in extreme emergency. Now it seems like it's the 1st number on the speed dial."