Won't step down until found guilty, says Jalandhar bishop accused of Kerala nun's rape
Meanwhile, the complainant nun has petitioned the Vatican representative in India alleging that the clergyman was using "political and money power" to bury the case and sought his removal from the post.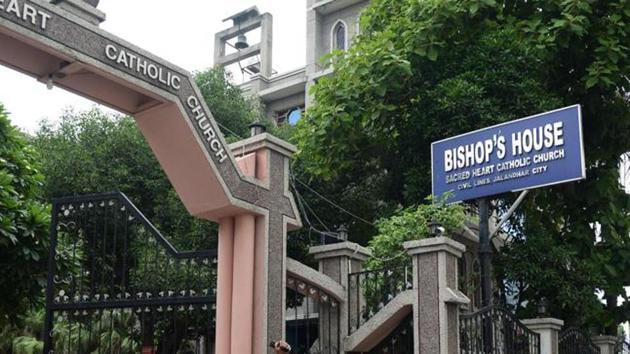 Updated on Sep 11, 2018 09:49 PM IST
Franco Mulakkal, 54, the bishop of the Roman Catholic Diocese of Jalandhar, on Tuesday said he won't step down until he is found guilty, with nuns in Kerala hitting the streets demanding action against him for allegedly raping a nun.
The Punjab Christian Movement led by president Hamid Masih has also demanded that he should step down on moral grounds.
"Let the Kerala police complete the inquiry and submit their report. If I am found guilty, they must initiate action against me. If I leave my post at this stage people will say that I have admitted my guilt," he said talking to HT over phone.
"The trouble started in 2016 when I took up a complaint against this nun and she was found guilty," he claimed.
The bishop had earlier claimed that a woman from Delhi alleged that the nun had an affair with her husband, which later in his investigation found it to be true.
"There are some elements in Kerala who have been misusing nuns to achieve their hidden agenda," he said.
On a letter the nun has written to the Vatican demanding justice, Mulakkal said how the Vatican being a different nation-state intervene in police investigations.
"I have full faith in law and I will keep cooperating with police probe," he said.
Close Story
Personalise your news feed. Follow trending topics