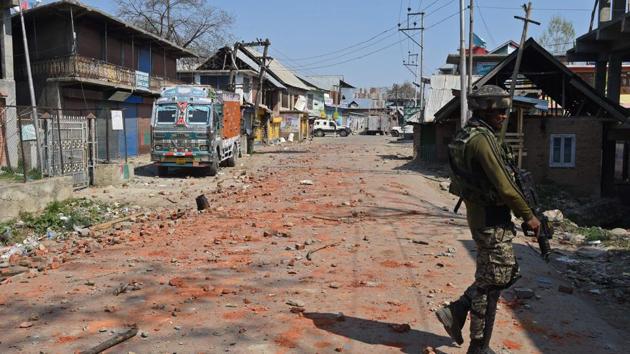 Kashmir encounters: Pakistan accuses India of 'brutal crackdown' on protesters
Pakistan's statement comes after three Indian Army jawans were killed on Sunday in separate encounters in south Kashmir, in which 12 militants were also gunned down.
UPDATED ON APR 01, 2018 09:40 PM IST
Pakistan on Sunday accused India of carrying out a "brutal crackdown" on protesters in Kashmir and said the Indian security forces are "deliberately and systematically" targeting them.
The Foreign Office (FO) in a statement said, "There were reports of continuing brutal crackdown especially the use of pellet guns on protesters and the suspension of Internet services, in an attempt to subjugate and further repress the innocent Kashmiris."
"We have repeatedly pointed out that Kashmiri youths are being deliberately and systematically targeted with a view to breaking the will of the Kashmiri people," the statement said.
The Foreign Office's statement came as terror groups in Kashmir suffered a major setback after 12 militants were gunned down in counter-insurgency operations in three different areas in south Kashmir, in which three Army jawans and four civilians were also killed.
Topics
Close