I fear my girls will ask me meaning of the word rape, says Gautam Gambhir
May 28, 2018 07:02 PM IST
In the first part of our series, Let's Talk About Child Rape, cricketer Gautam Gambhir says his worst nightmare is he'll see a day when he hears them saying, A for Abuse, B for Brutality, C for Cruelty.
I was introduced to the word 'rape' by the Hindi film Insaaf Ka Tarazu. It was released in 1980, a year before I was born. I can't recall whether I saw it on Doordarshan or on a video tape. But I remember the film, the painful plight of the two rape victims, murder of the rapist and the shaming of our social system. As a young boy, who had women in his family, I was extremely satisfied by the murder of Ramesh, the character of the rapist played by actor Raj Babbar.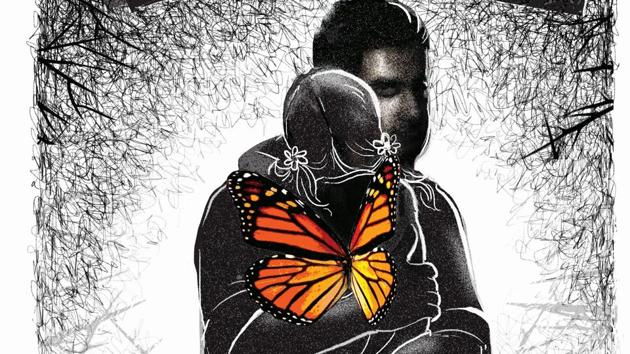 I was 14 years old then. Today, brutal details of young children being raped are on the front pages of our newspapers. I am scared that my girls will soon ask me the meaning of the word rape. As a father of two girls – a four-year-old and a 11-month-old – I am both agitated and glad at the same time that these days, even kindergarten schools have to explain to kids the difference between 'good touch' and 'bad touch.' Agitated for obvious reasons and glad because at least we're trying to stem the rot rather than dodge the issue.
Frankly, my wife and I haven't explained good touch, bad touch to our daughters yet. You can put it down to hesitation. The world of Aazeen, the four-year-old, is right now all about colourful flying fishes, chocolates growing on trees and a pink dressing table for her pink-haired Barbie doll.
When I was in school I used to be proud of the number of rakhis that would be tied on my arm. I felt wanted. In present times, will you encourage a relationship with a stranger around the concept of a rakhi brother? Well, the jury is out on that. A part of me feels it is criminal to even introduce her to a world where she should be wary of her uncles, neighbours, male teachers and drivers. Child rape is not a physical assault; it is a blatant breach of trust. Sometimes I just shudder.
For writing this article I did some reading. Some facts are bone chilling. If you are a father of a daughter you won't want to know them. But it is very important that you know.
According to the National Crime Records Bureau, there has been a 336% rise in child rape and sexual abuse in the last 10 years. In 2016 19,765 cases of rape were registered, compared to 10,854 in 2015. I am certain there would be plenty more unreported cases too.
What happened in Nithari, Kathua, Unnao, Indore -- the list is endless -- is nothing short of national shame. I think these men are worse than terrorists. We need a stronger term than merely calling them 'rapist'.
While a terrorist kills for political gains, a child's rape is done for naked oppression/pleasure/fascination/revenge/experimenting. The government has now brought in an ordinance legalising the death penalty for those convicted for rape of minors below the age of 12. When I was 14, I was pleased to see Ramesh being killed by one of the victims in Insaaf Ka Tarazu. As a father now, the death penalty seems more like and-aid treatment. What we need is a systemic transplant.
For a start, how will we justify a lesser punishment to the victims who are 13 years of age and beyond? A rape is a rape, why treat it in age groups?. Do we have rape crisis centres and fast-track courts as suggested by the Justice JS Verma Committee in 2013? No. Are there enough women personnel in police stations? No. Where are the security measures for young girls and women, especially those who are physically challenged? How will any government keep out its political interests if the accused happens to be one of them?
After seeing Unnao and Kathua, we know the answer. As a father, I'd neither be wasting a candle by joining human rights activists to protest against the ordinance of death penalty, nor would I be giving a clean chit to the government; merely bringing in the ordinance doesn't end its responsibility.
I also think that system-bashing is fashionable, a convenient conversation starter. But what about us, aren't we more at fault? Doesn't our sexist attitude encourage oppression? Isn't the objectification of girls and women rampant in our society, from households to offices, to even the Indian film industry? Sir, from where I see it, it has become a way of life.
Since childhood, I have seen how young girls – who are yet to attain puberty – are worshipped as kanjaks (nine young girls representing nine forms of Goddess Durga). The eldest male member of the family washes their feet before the puja begins and later prostrates in front of them, seeking blessings. The same 'uncle ji,' when travelling abroad or even closer home, is happy to prostrate in front of girls of the same age group to seek sexual favours. You may say that I keep poor company, but I know men who watch women's tennis for the length of their skirts rather than the depth of their first service. They call it romantic. But I choose to call it lewd.
Personally, I see no place for cheergirls in the Indian Premier League. It may sound primitive, but why should young, semi-clad women dance in a sporting arena in front of ogling boys and men?
We don't need cleavages or exposed midriffs to fill cricket stadiums in India. I've seen even business class travellers behave boorishly with female flight attendants. While some think they can be bullied, other 'Romeos' think just because they have to smile all times and look sharp, perhaps they are 'available'.
I recently read that a man was booked in Mumbai for masturbating in front of an actor's wife.
Earlier this year in Byappanahalli, Bengaluru, a case was registered against a man who had a fetish for collecting women lingerie. He could be a psychopath and not represent a quintessential Indian male.
But Sir, with a hand on your heart, tell me, do we really respect girls/women beyond paying lip service? Aren't we the first ones to discuss the anatomy of a new office colleague or even a stranger who boards a DTC bus or a metro train?
I could be stoned to death for saying this but online adult content and pornography is another bane.
With smart phones and cheap internet data, access to all kinds of porn is easy, including child pornography. According to a recent India Today report headlined "Porn In Your Pocket", web pages containing child sexual abuse material went up by 147% between 2012 and 2014. If there is supply, we also have to admit that there must be a demand.
The report says: "A large section of Indians evidently share a morbid fascination for violent depictions of sex. According to Google AdWords, after the Nirbhaya gang rape and murder in 2012, mobile phones were used 4.1 million times a month to search with the keyword 'rape'. Search keywords included 'Indian girls raped', 'raping video', 'raped in public', 'little girl raped', 'father raping daughter' and 'raped to death'. More alarmingly, in recent weeks the eight-year-old Kathua gang rape victim's name was the top trending search word on many porn sites."
The report also says that in its 2017 review, the porn website "Pornhub" pegged its maximum growth from India at 121%. In all, 86% of Indian visitors to Pornhub were on mobile devices. Some would argue that watching porn can rein in desire of physical intimacy. I am not too sure. If anything, it increases the desire to get intimate. In a society where prostitution is illegal, and society frowns on sex before marriage, infants and children could be seen as soft targets for a criminally wired mind.
Will a porn ban help? No, but counselling of young boys and men will and so will a change in our text books. someone needs to explain to growing up men that the opposite sex is not a consumable good and that a healthy, peaceful existence is possible with them.
As I finish this article I can hear Aazeen and her mom rehearsing A for Apple, B for Bear, C for Cat… My worst nightmare is that there may be a day when I hear them rehearsing A for Abuse, B for Brutality, C for Cruelty. As a father, I shudder.
(The author is an Indian cricketer and Arjuna awardee. Content, courtesy Dinesh Chopra Media)