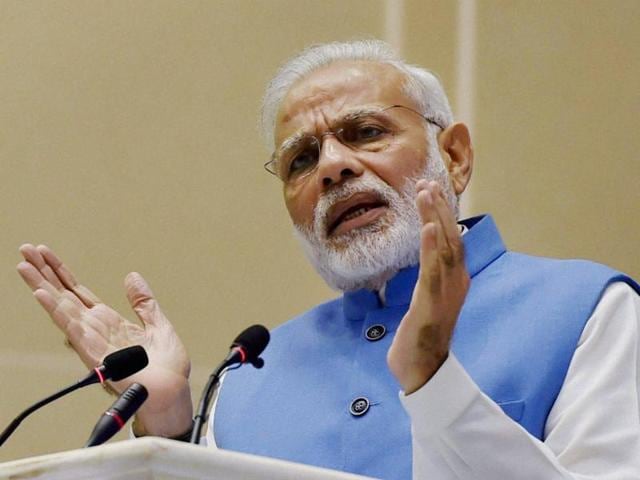 Rs 500, 1000 scrapped, ATMs closed today: Highlights of PM's speech
In a televised address to the nation PM Narendra Modi said that India has become the shining star of the global economy.
Hindustan Times | By HT Correspondent
, New Delhi
UPDATED ON NOV 09, 2016 04:41 AM IST
The current notes of Rs 500 and Rs 1000 will no longer be valid from November 8 midnight, Prime Minister Narendra Modi announced in a televised address to the nation. Instead, notes of Rs 2000 and a newly designed Rs 500 are being introduced.
Here are highlights from his speech:
- From midnight, notes of Rs 500 and Rs 1000 will cease to be legal tender.
- Citizens will have 50 days -- between November 10 and December 30 -- to give in notes of Rs 1000 and 500 at post offices and banks.
- Those unable to submit all their old currency notes within the deadline, will be able to do so at the Reserve Bank of India up till March 31, 2017 by providing a declaration.
- ATMs will not function on November 9, and on November 10 in some places.
- For 72 hours, until the midnight of November 11, government hospitals, government-authorised consumer stores like milk booths and ticketing counters, will continue to accept the old Rs 1000 and 500 notes.
- RBI's proposal for new Rs 2000 note has been accepted.
- All banks will remain closed on November 9 for public work.
Read | Rs 1000 and 500 notes become history in Modi's war on black money
- This government is committed to the poor: PM Narendra Modi in address to the nation.
- In spite of two years of continuous drought, in the last two-and-half years, India has made its presence felt in the global economy.
- We are among the fastest-growing economies, but we also rank high in global corruption rankings
Read | Rs 500, Rs 1000 notes scrapped: All you need to know and do in next few days
- Black money and corruption has taken roots in the country, these are the biggest obstacles in eradicating poverty.
- India's common citizens live their lives honestly. But black money, corruption make the nation hollow from inside.
- In the last two-and-half years, at least Rs 1.25 lakh crore of black money has been recovered.
Read | Take a look at the new Rs 500, Rs 2000 notes to be circulated soon
Close