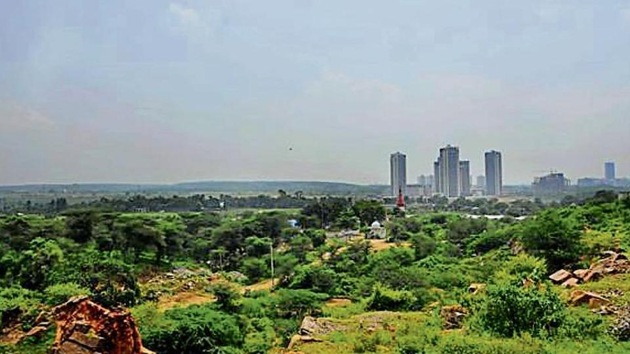 Manesar land release case: Complaint filed in CBI court for concealment of HC orders
The matter will be heard by special CBI judge Jagdeep Singh on March 6.
UPDATED ON FEB 23, 2018 04:54 PM IST
In a fresh development in the ongoing CBI case against former Haryana chief minister Bhupinder Singh Hooda and others, a complaint has been filed seeking initiation of perjury (lying under oath) proceedings and action against CBI and Haryana officials for concealment of facts in the CBI chargesheet in Manesar land release case. The matter will be heard by Special CBI judge Jagdeep Singh on March 6. Earlier this month, the CBI had submitted the chargesheet in the Manesar land release case.
Complainant Ravinder Kumar pointed out that the CBI and Haryana officials deliberately concealed a December 2014 judgment of the Punjab and Haryana high court dismissing the plea of land owners of Manesar, Lakhnaula and Naurangpur, that the entire acquisition proceedings were initiated with malafide intention and in violation of the Land Acquisition Act. The land owners had also prayed ordering of a probe by an independent agency.
HC dismissed Manesar land owners plea
Dismissing the petition, a high court bench on December 15, 2014, said that by sleeping over the matter for almost half a decade and not raising a hue and cry when acquisition was dropped to allegedly favour private builders, the land owners have waived their rights to claim back their land.
"The present petition seems to be motivated and instituted out of sheer greed just to blackmail and arm-twist the respondents to coerce and pressurise them to shell out extra money for the acquired land of the petitioners," the HC said.
The complainant said that in November 2017, a similar complaint before the CBI court was disposed off as the court was of the view that the offence had not yet been committed and there was no occasion before the court to constitute offences of the petitioned sections.
"The CBI investigating officer filed a chargesheet on February 2 in the Manesar case. It may be pertinent to mention here that the pendency of a special leave petition (SLP) before the Supreme Court against the 2014 HC judgement is no ground for the CBI to overlook the findings of the high court," the petitioner said. The fresh complaint has quoted a 2008 Supreme Court judgment which said that suppression or concealment of material facts is not an advocacy but a jugglery, manipulation, maneuvering or misrepresentation, which has no place in equitable and prerogative jurisdiction.
Close