Mani Shankar Aiyar says Savarkar was first proponent of two-nation theory
Published on May 07, 2018 11:55 PM IST
At an event in Pakistan, Aiyar said Savarkar invented the term "Hindutva" to create religious divide in society.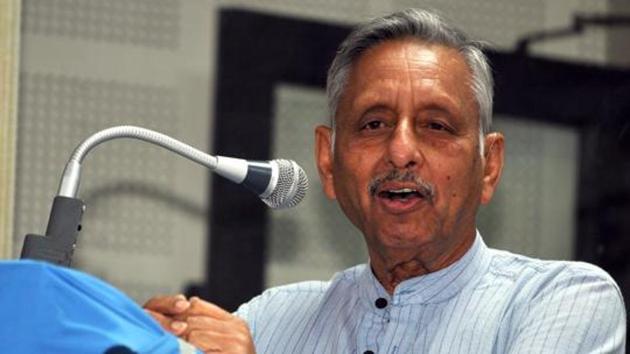 Suspended Congress leader Mani Shankar Aiyar on Monday kicked off yet another controversy by saying that Hindu Mahasabha leader Vinayak Damodar Savarkar was the first proponent of two-nation theory and added that he invented the term "Hindutva" to create religious divide in society.
His remark came at time when Mohammed Ali Jinnah's portrait at the Aligarh Muslim University has sparked off a row. The Congress party, however, distanced from his remark.
The Congress had suspended Aiyar from its primary membership and slapped a show-cause notice on him for his "neech" remark against Prime Minister Narendra Modi, which had mushroomed into a massive controversy just ahead of Gujarat polls.
"Situation in India is an abhorrent one. In 1923, a man called VD Savarkar in his book invented a word which doesn't exist in any religious text, 'Hindutva'. So, first proponent of two-nation theory was ideological guru of those who are currently in power in India," Aiyar said at an event in Lahore.
"Approximately 70% of Indian electorate did not vote for Modi in the last election, but lost because they were completely fractioned among themselves.
"It is my fervent hope ... that a great fraction of this 70% who did not vote for the Bharatiya Janata Party (BJP) in the last election, will come together adequately to be able to put an end to the aberration that we have been suffering in our country," he said.
Aiyar further said that he referred to Jinnah as the "Quaid-e-Azam" and the hysterical Indian TV anchors were demanding to know how an Indian could go to Pakistan and say this.
"I know many Pakistanis who called Mohandas Karamchand Gandhi as Mahatma Gandhi; does that make them unpatriotic Pakistanis?" he added.
BJP president Amit Shah attacked Aiyar and the Congress party for his remark and tweeted, "Congress and Pakistan have amazing telepathy. First, Pakistan government remembered Tipu Sultan, whose Jayanti Congress marks with fanfare and now Mr. Mani Shankar Aiyar admires Jinnah. Be it Gujarat or Karnataka polls, I fail to understand why Congress involves Pakistan!"
"During Gujarat elections we saw how dinner meetings with topmost Pakistan officials were held to defeat BJP and now mutual love for Tipu Sultan and Jinnah. I appeal to Congress not to involve foreign nations in our domestic politics. Let's keep the discourse civil and positive," he added.
Reacting to Aiyar's remark, senior Congress leader Ghulam Nabi Azad said: "He (Aiyar) has been suspended from the Congress party. So, nobody should take cognizance of what he says. Unfortunately, he is a habitual in speaking the language he has spoken. I wonder why he is going to Pakistan everytime."
"It looks that something is wrong with him. He should retire from politics and sit at home," Azad added.
Personalise your news feed. Follow trending topics