Neech aadmi remark: Congress suspends Mani Shankar Aiyar as Modi warns of consequences
Updated on Dec 07, 2017 10:15 PM IST
Congress leader Mani Shankar Aiyar's remarks calling Narendra Modi a 'neech aadmi' had sparked a rebuke from Rahul Gandhi as the BJP made them a key issue on the last day of campaigning for the Gujarat elections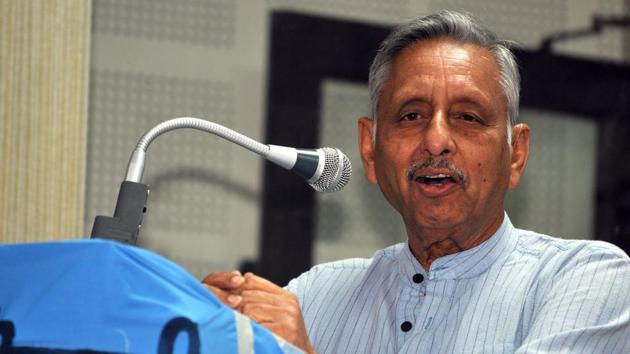 Agencies, New Delhi/Surat |
Agencies
The Congress party on Thursday suspended leader Mani Shankar Aiyar after he called Prime Minister Narendra Modi a "neech aadmi" (vile man), which triggered sharp reactions from the BJP two days before voting starts in the Gujarat elections .

"He (Modi) is 'neech kism ka aadmi' (a vile man) who has no 'sabhyata' (civility)," Aiyar said, attacking Modi after the prime minister accused the Congress of seeking votes in BR Ambedkar's name but trying to erase his contribution to building India.
The Congress suspended Aiyar from the primary membership of the party on Thursday evening and issued him a showcause notice.
Congress communications incharge Randeep Surjewala said the action showed the party's "Gandhian leadership" and respect for the political rival.
Earlier, Congress vice president Rahul Gandhi said he did not appreciate the tone and language used by Aiyar to address the PM. "Both the Congress and I expect him to apologise for what he said, " Rahul Gandhi said in a tweet.
Within minutes, Aiyar said he was responding to the "foul language" being used by the PM daily against Congress leaders. "I am a freelance Congressi, I hold no post in the party, so I can reply to PM in his language," he said.
However, Aiyar clarified that he did not mean "low-born" when using the term 'neech'. "Neech word can have different interpretations, my intention was never to talk of PM's caste.I apologise if it also has a caste meaning."
Modi blamed it on Aiyar's "Mughal mentality" at a rally in Surat and warned that the remarks would have consequences in the elections.
"They can call me 'Neech'-. Yes, I am from the poor section of society and will spend every moment of my life to work for the poor, Dalits, Tribals and OBC communities," Modi said. "We have nothing to say to such elements."
"What all have they called us -- donkeys, Neech, Gandi Naali Ke Keede...the people of Gujarat will give a fitting answer to such deplorable language," Modi warned, referring to epithets that the Congress has used to describe him, from the time he was chief minister of Gujarat.
Aiyar's remarks came after the prime minister, while inaugurating the Ambedkar International Centre that was conceived 23 years ago, hit out at the Congress, saying parties seeking votes in Ambedkar's name tried to erase his contribution to nation building.
"Such was his (Ambedkar's) incredible strength that when years after his demise efforts were made by such people to crush his philosophy, when efforts were made to erase his contribution towards nation building, his ideals could not be wiped out from people's memory," Modi said.
He said he would not be wrong in saying that "more people are still influenced by his (Ambedkar's) ideas than the family for which such efforts (to erase his contribution) were made".
Aiyar claimed that it was the country's first prime minister Jawaharlal Nehru who recognised Ambedkar's potential.
"What is the need for doing dirty politics on such an occasion?" he asked.
Close Story
Personalise your news feed. Follow trending topics