Masood Azhar: Inside the mind of a global terror merchant
The man who brought India to the precipice of war twice may never have turned his attention to the country if it wasn't for the demolition of Babri masjid, the officials said.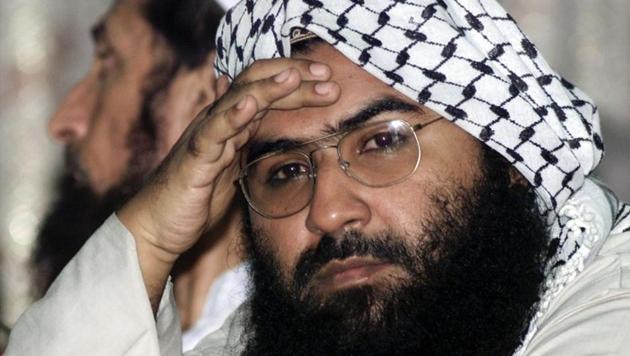 Updated on Mar 15, 2019 08:53 AM IST
Pakistan's Masood Azhar, whose listing as a global terrorist by the United Nations Security Council (UNSC) on March 13 was yet again scotched by Pakistan's old ally, China, has the dubious distinction of almost single-handedly bringing India and Pakistan to war – twice.
In December 2001, members of his terrorist group, Jaish-e-Mohammed (literally, army of the Prophet), attacked Indian Parliament. The then Atal Behari Vajpayee government amassed an army at the border in an eyeball-to-eyeball confrontation.
This February 14, a JeM suicide bomber blew up a convoy of trucks carrying CRPF troopers in Kashmir's Pulwama; 40 were killed. On February 26, the Narendra Modi government re-drew the security matrix by conducting air strikes deep into Pakistani territory in Balakot, where the Jaish runs a large training camp. But India was familiar with Azhar even before the Parliament attack.
It knew of him from the October 1, 2001 suicide bombing of the Jammu & Kashmir Assembly in Srinagar that killed 39 people. And it knew of him from his December 31, 1999 release by India in return for 176 passengers and 15 crew members of the hijacked Indian Airlines flight IC-814. But who is Azhar, the man who likes to be called Maulana (a term of respect for someone revered for his religiousness), and why does he have his eyes set on India?
Azhar was born in Bahawalpur on July 10, 1968, where he lived for the first 10 years of his life with six sisters and four brothers. His father, Allah Bakhsh Shabir, taught at a local school and was a small-time entrepreneur who ran a dairy and poultry farm.
Azhar began to discover himself fairly early on — soon after he had cleared his Class VIII exams. That's when Mufti Sayeed – one of the teachers at the Jamia Islamia at the Binori mosque in Karachi -- persuaded Azhar's father, his friend, to let the young boy join the school.
The Jamia Islamia where Sayeed taught (Mufti is an honorific term for an expert in Islamic law) was no ordinary institution. Azhar soon found himself in the company of students who were under the influence of leaders of the Harkat-ul-Mujahideen (HUM), a terrorist organization then active in Afghanistan, and which later extended its activities to Kashmir. The HUM leaders – it was no coincidence – had also been students at the same madrasa in the Binori mosque complex.
Azhar passed the almia (Islamic) examination with distinction in 1989 when he was 21. At an age when most young men were planning their professional future, Azhar had already made up his mind on what he would do. He was deeply influenced by the HUM leaders and by his fellow students who were not just Pakistanis but Arab, Sudanese and Bangladeshi nationals. Some of them had already departed for neighbouring Afghanistan, and soon after he met Maulana Fazlur Rahman Khalil, the HUM chief, Azhar was on his way for his tarbiat (training).
At Yuvar, a training camp in Afghanistan, Azhar found that while he'd topped the almia in Karachi, he was having great difficulty when it came to obstacle races and handling weapons. With a stodgy 5-ft-3 frame, he could not complete the mandatory 40-day training programme. He admitted later to his interrogators in Srinagar, where he was arrested in 1994, that this was "because of his poor physique".
HT reviewed his interrogation report and spoke to several government officials to piece together his journey into jihad.
Azhar returned to Jamia Islamia and took up a job as a teacher. His knowledge of Islam and jihad, soon saw him bringing out a magazine called Sada-i-Mujahid or Knock of the Mujahideen, featuring articles on HUM's activities and the war in Afghanistan. Free copies were distributed after Friday prayers and at functions held by the Harkat.
This was in 1989; a year later, the Harkat opened offices in various cities across Pakistan, including Hyderabad, Gujranwala, Lahore and Islamabad. It also launched a recruitment drive. The qualifications sought: beards, and training in Afghanistan. Khalil, the HUM chief, found that Azhar was not only qualified to bring out the magazine but also a skilled orator. This would go on to play a lethal role in the insurgency that first started as an indigenous movement in Kashmir in 1989.
Azhar may never have turned his attention to India or Kashmir were it not for the demolition of the Babri Masjid at Ayodhya on December 6, 1992, an official involved in his interrogation said on the condition of anonymity.
Azhar was asked to go to Jammu & Kashmir to meet Sajjad Afghani, a sharpshooter who fought the Russians, and whom he first encountered at the training camp in Yuvar. The timing of this instruction was important: January 1993, a month after the Babri Masjid demolition.
But it wasn't easy, even back then. It would be a year before he actually arrived in India.
In 1994, Azhar flew to Dhaka and then to Delhi on a Portuguese passport. He hailed a taxi, not to some remote guesthouse but to the government-owned Ashoka Hotel, where he checked in for the night. His local contact was a carpet dealer. The following morning he had two visitors: the carpet dealer and HUM's chief of operations of the Jammu region. Azhar's first destination was Lucknow, and from there, he went to Ayodhya.
"I remember the day I was standing there. In front of me lay the Babri Masjid in ruins. Angrily, I was stamping the ground, squashing the Indian soil with my shoes and saying, 'O Babri Masjid, we are ashamed, O Babri Masjid, we are sorry . . . you were a sign of our glorious past and we will not rest till we restore you to your former glory'." These lines became part of all his speeches, helping induct and indoctrinate the Harkat cadre.
But before he went on to Srinagar, Azhar visited some Muslim localities in India where his speeches were recorded and cassettes distributed.
Meanwhile, word had reached Srinagar and the neighbouring district of Anantnag that the Maulana had arrived and would soon be visiting.
Azhar describes one meeting he had in Kashmir. Sajjad Afghani and he met radicalised locals and foreign mercenaries in a remote village in Anantnag, about 70km from Srinagar: "About 25 armed mujahideen were gathered at a small house in the village. They greeted us warmly and soon a religious discourse began. The young men's chests were decorated with magazines and within them burned the flame of courage and bravery. All of them were listening to me intently and their AK-47s lay cradled in their laps like children in their mother's care. Some of them also had carbines and rocket launchers that they must have seized from the army. I picked up a Kalashnikov and after feeling the weapon in my hands, found that it was ready to talk to the mushrikeen (enemy). The bullet was in the chamber and it was ready to fire and I felt ecstatic at the thought of enemy soldiers falling . . . my joy knew no bounds as I held the loaded gun in my hands."
He spent two days in the Valley and was looking forward to the coming Friday because Afghani wanted him to deliver prayers at the Jama Masjid in Anantnag. Azhar's joy at the prospect of meeting his fellow brothers was, however, short-lived.
Ahead of that, on February 11, 1994, Afghani and he were arrested after their car broke down on the way to the mosque and they were trying to hail an auto rickshaw.
Their arrests came as a big blow to Khalil and the Pakistani establishment that had embarked on the new strategy of pushing foreign mercenaries into Kashmir to strengthen local militants. The Indian Army had nabbed the two most important people who were supposed to inject jihadi fervour into an insurgency that had initially started as a battle for independence. When this writer met Azhar after his arrest, he refused to look her in the eye because his religion forbade eye contact with women.
Despite being in custody, he had no reservations in narrating what he had done in the previous two days in the Valley. He was fortunate, he said, that Allah had chosen him for what he called an Islamic duty and his only regret was that he had been captured and not killed. Had he been tortured? Driven by rage – he broke his own rule – and looking me straight in the eye, said sarcastically, "No, the Army has been showering me with petals."
He was precious enough for Pakistan, HUM, and the Taliban, for them to engineer the IC-814 hijacking and secure his release.
He describes that journey, too, in a recorded cassette:
" . . . The runway flashed by and I was a mixture of emotions. The land where the plane touched down, everything belonging to it was intensely dear to me. Mullah Omar, the person whose deep love filled my heart, lived here in Kandahar. He, whose presence is a true blessing for the Muslims, had made Islam proud. When I was in prison, I desperately yearned to behold this city and kiss the hand of Mullah Omar... As soon as my feet touched the ground, my heart was transformed... Taliban officials greeted us at the foot of the stairs. A storm of emotions washed over me and tears welled in my eyes... I couldn't help thinking of one thing: the day my hands had been tied behind my back and I had been pushed into a truck was a Friday. Today was a Friday too. Both my hands were free and I was sitting in a Taliban car heading towards freedom…"
Exactly a month after the touchdown in Kandahar, Azhar announced the formation of the JeM, on January 31, 2000. Addressing a gathering of about 10,000 armed followers outside a mosque in Karachi, Azhar said: "I have come here because it is my duty to tell you that Muslims should not rest in peace until we have destroyed America and India. Kashmir has to be liberated from Indian rule. Soldiers of Islam have come from 12 countries to free Kashmir. Our organisation has nothing to do with politics. We fight for religion and do not believe in the concept of nations. We want Islam to rule the world."
That's the man whose listing China blocked.
Close Story
Personalise your news feed. Follow trending topics