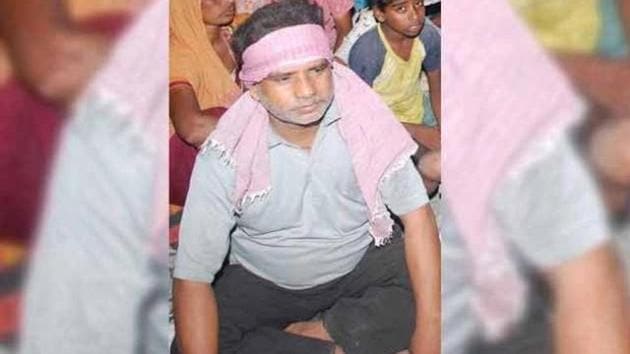 Meet the man chosen by Tihar for execution of Delhi gangrape convicts
Pawan comes from a family of executioners and lives in Uttar Pradesh's Meerut.
Hindustan Times, New Delhi | By HT Correspondent & Agencies
UPDATED ON JAN 10, 2020 05:03 PM IST
Pawan Jallad, the executioner chosen by Tihar Jail administration to hang the four Delhi gangrape case convicts, reached Meerut jail on Friday to inspect the gallows and the premises. Tihar Jail authorities are keen to hire Pawan for the execution on January 22.
They have even written to the Uttar Pradesh jail directorate expressing their preference for Pawan Jallad for execution.
"There are many reasons why Tihar jail administration wants Pawan to conduct the execution," news agency IANS quoted a Tihar Jail source as saying.
"The main reason is that he comes from the family of executioners so there will be minimum chances of any mistakes. Secondly, he is physically fit and his eyesight is also fine as per the requirement," the source said.
The security arrangements for Pawan will also be secret.
"The order of the Delhi court has been given to the convicts whereas the death warrant will remain with the administration. The order copy given to the convicts has mention of the death warrant," said Sandeep Goyal, Director General (Prisons).
Pawan too is keen to perform his duty. "For months I have been waiting for this opportunity...Bhagwan ne meri sun hi li (God finally heard my prayers)," Pawan said after he got to know that Tihar Jail has sought his services.
Pawan lives in one-room set house allotted to him by the Meerut administration under the Kanshiram Awas Yojna. He is the fourth generation Jallad (executioner) of the Laxman Kumar family in Meerut's Bhumiyapull area.
According to the orders of Delhi court, the four convicts - Mukesh Singh (32), Vinay Sharma (26), Akshay Singh (31), and Pawan Gupta (25) - are to be hanged to death on January 22 at 7 am.
A 23-year-old woman, who was accompanied by a male friend, had boarded a bus in the national capital on the night of December 16, 2012.
The woman was gangraped by six men and then brutalised while her friend was also beaten with rods. Both were later thrown out of the bus.
The woman, who had suffered serious internal injuries, died later.
All six accused were arrested. One of the accused, Ram Singh, committed suicide inside the Tihar jail while another accused who was a minor at the time of the incident was freed after spending three years in a juvenile.
Close