Missile firing into Pakistan: Rajnath Singh to make a statement in Parliament
Updated on Mar 15, 2022 08:18 AM IST
India on Friday said the missile was fired accidentally because of a "technical malfunction" and that it has taken a strong view of the incident and ordered a high-level court of inquiry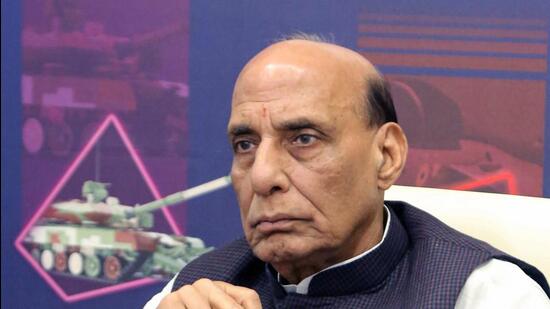 New Delhi: Defence minister Rajnath Singh will make a statement in Parliament on Tuesday about the missile fired into Pakistan on March 9.
India on Friday said the missile was fired accidentally because of a "technical malfunction". It added it has taken a strong view of the incident and ordered a high-level court of inquiry. Pakistan on Thursday last registered a protest over the "unprovoked violation of its airspace by a supersonic flying object of Indian origin".
External affairs minister S Jaishankar will separately make a statement in Parliament on the situation in war-torn Ukraine.
Union minister Arjun Munda is scheduled to introduce the Constitution (Scheduled Tribes) Order (Amendment) Bill in Lok Sabha to amend the Tripura's Scheduled Tribes (ST) list to include certain communities. In Rajya Sabha, Munda will introduce the Constitution (Scheduled Castes and Scheduled Tribes) Orders (Amendment) Bill to alter the list of Scheduled Castes in Jharkhand. The bill also aims to include certain communities on the ST list in the state.
Reports of committees on labour, textiles and skill development, science and technology, environment and forests and climate change are also scheduled to be tabled in both Houses.
Personalise your news feed. Follow trending topics