NIA arrests wanted Maoist woman over Chhattisgarh attack
Jan 31, 2023 12:43 AM IST
Madkam Ungi alias Kamla was arrested during a raid on Sunday and was produced before a NIA special court in Jagdalpur
New Delhi/Raipur: The National Investigation Agency (NIA) has arrested Madkam Ungi alias Kamla, a woman cadre of the Communist Party of India (Maoist), in connection with an attack on security forces in April 2021 in Bijapur, Chhattisgarh, in which 22 personnel were killed and 35 others were injured, people familiar with the development said on Monday.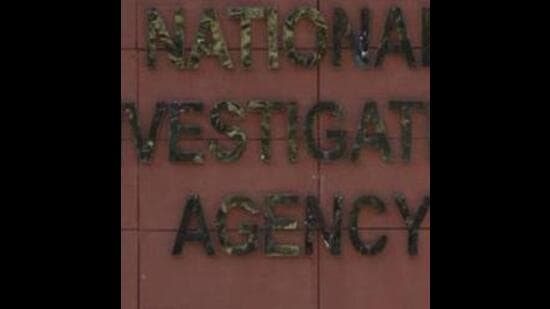 Kamla, a resident of Muthamadgu in Bijapur district, was arrested during a raid on Sunday and was produced before a NIA special court in Jagdalpur. She played a key role in the deadly attack as the Maoist insurgents, frustrated by successful anti-Naxal operations of the security forces and opening of security camps in core areas, wanted to hit at them, said an officer, who didn't want to be named.
During the investigations, an input was received that a wanted woman Maoist was hiding in the Bhopalpatanam area of Bijapur district, a NIA spokesperson said. "Immediately, an NIA team from Raipur was mobilised and deployed as part of an operation to apprehend her," the spokesperson said.
A Chhattisgarh police official familiar with the development said Ungi was the fourth accused arrested in Tekulaguda attack case since 2021. The other three were Madkam Rama , who was arrested in June 2022, Muchaki Budhra and Madkam Kosi both arrested on January 18,2023.
Another Chhattisgarh police officer said that the NIA got a lead about Ungi from Telangana police. "A Maoist was arrested by Telanagana police a few months ago and during interrogation the Maoist informed about the hideout of Ungi. The NIA worked on the information and arrested her," said a senior police officer of Chhattisgarh police.
The officer claimed that Ungi was of People's Liberation Guerilla Army (PLGA), the military wing of CPI (Maoist) and was in-charge of the medical team of its battalion number 1, which is headed by senior Maoist leader Mandavi Hidma.
"The medical team generally has three-four members and is part of the Maoists battalion. The team is basically trained by professional doctors who are Maoists sympathisers," said an intelligence officer posted in the Bastar, adding the team carried injections and oral medications that may be needed during an encounter.
"Medical unit always move with Battalion 1 of Maoists and treat injured Maoists during warfare. The unit had an important role in vaccinating Maoists during corona and also to handle malaria," said the intelligence officer.
"Her arrest will help in locating Maoist sympathizers who support them in supply of logistics and medicines," the officer added.
Earlier, the federal anti-terror agency filed a charge sheet on December 21 last year against 23 persons in the case. The attack on April 3, 2021, on security forces by 350 to 400 armed Naxals near Tekalgudiyam village under Tarrem police station of Bijapur district led to death of 22 personnel, injuries to more than 35 others, and the looting of arms and ammunition.
The case was registered by Tarrem police station of Bijapur district. It was taken over by the NIA on June 5 last year. NIA has said Maoists attacked the combined security forces of the Central Reserve Police Force (CRPF), CoBRA (Commando Battalion Resolute Action) force of CRPF, DRG (District Reserve Guard) of Chhattisgarh and local police with heavy fire of grenade launchers and automatic weapons.
"They also abducted one CoBRA jawan, namely Rakeshwar Singh Manhas, and looted his weapon. The investigations also revealed that this ambush and attack on the police party and security personnel was part of TCOC (Tactical Counter Offensive Campaign) of CPI (Maoist)," NIA said in a statement in December.
Investigations have unearthed the role of senior leaders of CPI (Maoist) in the attack on police and security forces, it added.
ends