Nipah outbreak under control but govt will continue monitoring, says Kerala CM Pinarayi Vijayan
Hindustan Times, Thiruvananthapuram |
HT Correspondent
Jun 04, 2018 08:22 PM IST
Kerala chief minister Pinarayi Vijayan said no new cases of Nipah virus were reported and secondary infection had been contained effectively.
The Nipah infection has been contained but the government would continue to monitor the affected areas, Kerala chief minister Pinarayi Vijayan said on Monday.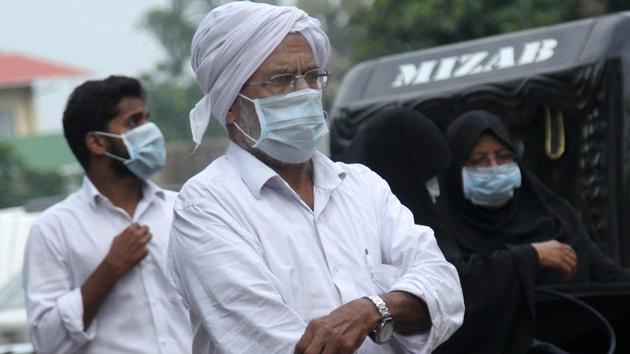 The highly contagious virus that causes high fever, headache and coma in extreme cases killed 17 people in north Kerala, a majority of them in Kozhikode district, triggering panic.
"We will not lower the vigil. But at the same time people should not go by fake campaign being carried out by a section of the social media," the CM said at an all-party meeting.
Addressing the meeting held in the state capital, Vijayan said no new cases were reported and secondary infection contained effectively.
The government would continue to provide free ration to the 2,500 people who were under observation in Kozhikode and neighbouring Malappuram districts, he said.
Teams from the Indian Council of Medical Research and the National Institute of Epidemiology would keep monitoring the affected districts, he said, adding the government would foot the bill of those undergoing treatment.
Only two persons remain in hospital and were responding well to the treatment, health minister KK Shailaja said.
Opposition parties pledged their support to the government. The meet has also lauded the role of medical staff, health officials and district administration in controlling the spread of the dreaded disease, which has a mortality rate of 70% and has no vaccine.
During the day, treasury and opposition benches clashed in the assembly after Parakkal Abdulla of the IUML came to the House wearing mask and gloves. Abdulla's assembly segment Kuttiyadi bore the brunt of the Nipah.
The health minister accused the MLA of trivialising a serious issue for publicity. Abdulla said he wanted to draw the government's attention to the "grave situation" prevailing in his constituency.
The infection might be in check but there is still no clarity on the source of virus, which spreads from pigs or fruit bats. Humans contract the virus by consuming fruit or date palm sap contaminated by infected bats but human-to-human transmission happens through body fluids.
Two rounds of tests on bats, both insectivorous and fruit, have turned negative.
The animal husbandry department has decided to defer the search for the primary source of infection, an official said on condition of anonymity. The main concern was to control the spread and the search would divert attention, the official said.
Finding the virus-carrier from among millions of fruit bats would be tedious and it would be done scientifically once the situation returned to normal, the official said.