Kerala HC appoints observers for Sabarimala, says temple no place for protests
Nov 28, 2018 02:43 PM IST
The high court partly lifted restrictions at the hill shrine dedicated to Lord Ayyappa but said protests should not be held in Sabarimala.
The Kerala High Court on Tuesday appointed a three-member panel to oversee the pilgrimage at Sabarimala temple and said there should not be any more protests at the shrine, which witnessed a series of violent incidents after the Supreme Court verdict allowing women of all ages.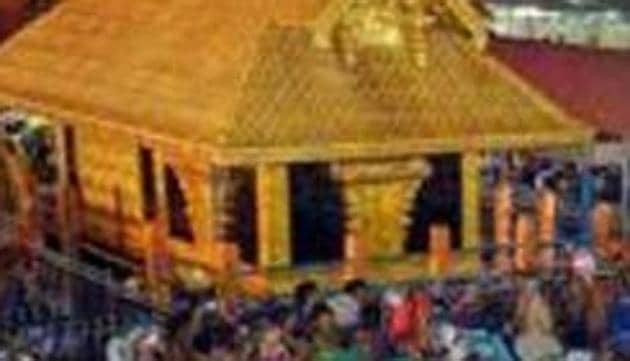 The division bench of the court said, while hearing a bunch of petitions questioning restrictions at the temple, three observers will monitor the pilgrimage and report to the court. The observers are retired judges of the High Court S Sirijagan and PR Raman and senior Indian Police Service (IPS) officer A Hemachandran.
Justice PR Ramachandran and justice Anil Kumar said prohibitory orders under section 144 of the Criminal Procedure Code (CrPC), which ban the assembly of four or more people, will continue at the temple and banned all protests at the shrine saying it was not a place to register protests.
It also directed the police to conduct searches and inspections with utmost restraint. The court also lifted restrictions on hymn-chanting and resting at 'valiya nada pandal' below the 18 holy steps of the temple.
The temple and its base camps have been witnessing protests ever since the September 28 verdict of the Supreme Court allowing women of all ages to enter the hilltop shrine.
When the temple opened twice for monthly pooja and Chithirayattam festival, it witnessed large-scale protests forcing the police to clamp prohibitory orders and other restrictions.
While hearing the 30-odd petitions, the court said it came to know that a judge was also prevented during the police check in Sabarimala and he had shown enough restraint not to report the issue.
The court said though it was not happy with the current police arrangements at the temple it will not make any observation against them. It asked the police to deal with pilgrims properly and allow them to chant hymns in praise of the presiding deity, Lord Ayyappa.
The court directed the state government to submit details in a sealed cover about arrangements being made for women in the age group of 10-50 if they were willing to pray at the temple. Earlier, the government had made a suggestion that it can reserve two days exclusively for women.
Four women had recently approached the court seeking protection to pray at the temple. At least 16 women had tried to enter the temple but they failed to mount the wall of protests.