SC rejects NOTA in Rajya Sabha polls, say it will give rise to graft, defections
The Supreme Court had questioned the poll panel's notification and said that NOTA was meant to be exercised by individual voters in direct polls.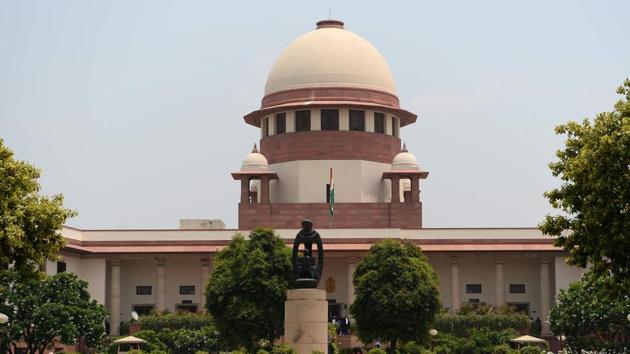 Updated on Aug 21, 2018 11:10 PM IST
The Supreme Court quashed on Tuesday Election Commission's notification permitting NOTA (none of the above) option for Rajya Sabha elections, holding that it will encourage corruption and defections.
"NOTA will destroy the concept of value of a vote and representation and encourage defection that shall open the doors for corruption which is a malignant disorder," a bench led by Chief justice Dipak Misra held.
The bench, also including justices AM Khanwilkar and DY Chandrachud, said: "The introduction of NOTA in indirect elections may on a first glance tempt the intellect but on a keen scrutiny, it falls to the ground, for it completely ignores the role of an elector in such an election and fully destroys the democratic value."
The verdict came on a petition filed by Congress chief whip in Gujarat challenging the EC's decision to allow NOTA in the polls to the upper house.
Shailesh Manubhai Parmar had challenged the circular dated 1st August, 2017 issued by the Secretary, Gujarat Legislature Secretariat, applying NOTA for the Rajya Sabha elections, which was won by senior Congress leader Ahmed Patel.
The Congress then had apprehensions that NOTA was introduced to allegedly benefit the BJP gain by cross voting or exercise of NOTA options.
NOTA may look attractive but is practical application "defeats the fairness ingrained in an indirection election," the court said.
Close Story