Nothing cooking: Khichdi not national dish, says minister after Twitter storm
Social media can safely put the khichdi debate to rest.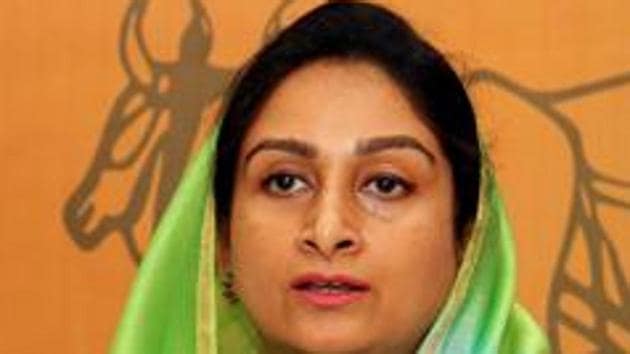 Updated on Nov 02, 2017 03:55 PM IST
There are storms in a teacup, and at times there are Twitter storms in a khichdi bowl.
After a whole day of social media buzz that khichdi, the humble comfort food, will become India's 'national dish', Harsimrat Kaur Badal, the union minister of food processing clarified that the government had no such plans.
On Thursday, Badal responded to the intense social media attention the humble khichdi had invoked, tweeting, "Enough Khichdi cooked up on a fictitious 'National Dish'. It has only been put for a record entry in #WorldFoodIndia.
The buzz about khichdi, a staple in many Indian households, started when it was announced that the dish would be showcased as Brand India food at a November 4 World Food India event. The food was selected because it symbolised India's unity in diversity and was eaten by both the rich and poor.
At the November 4 event, over 800 kg of khichdi will be prepared live by celebrity chef Sanjeev Kapoor.
Khichdi started trending on social media right after the announcement, with people whipping up a debate. Twitter rolled out its puns and jokes, while some praised the government's decision, lauding how ubiquitous khichdi was in Indian households.
Many commentators, including former Jammu and Kashmir chief minister Omar Abdullah, wondered out loud on the need for a national dish. "Do we have to stand every time we see it being eaten? Is it compulsory to eat before a movie? Is it anti-national to not like the stuff?," tweeted Abdullah.
Close Story