After 8 yrs in UK jail, NRI murder convict will serve 20 in India
Updated on Aug 28, 2018 08:30 AM IST
Eight years after being sentenced to 28-year jail by London court for killing wife, Harpreet Aulakh is first international transfer in Punjab under Repatriation of Prisoners Act signed with UK.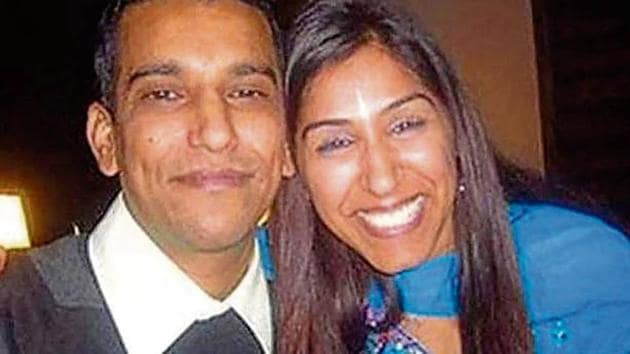 Almost eight years after he was sentenced to 28 years in jail by a London court for killing his wife Geeta Aulakh on November 16, 2009, Harpreet Aulakh, a UK-based Non Resident Indian, will be shifted from London to the Amritsar Central Jail on Tuesday.
This is the first international transfer of a prisoner to Punjab under the Repatriation of Prisoners Act signed by India and the UK. A three-member team of the Punjab prison department will take Harpreet's custody from UK officials that is escorting him to the Indira Gandhi International Airport in New Delhi.
"In the first week of July, we got a communiqué from the ministry of external affairs that Aulakh wanted to be shifted to Amritsar to serve the remaining term of his 28-year punishment. After completing formalities, the jail department issued a no objection certificate, and now he will be shifted to the Amritsar prison," Punjab minister of jails Sukhjinder Singh Randhawa said on Monday.
"Formalities have been completed and Harpreet will land in Delhi on Tuesday from where he will be brought to the central jail in Amritsar," said inspector general (IG), prisons, Roop Kumar.
Crime File
On November 16, 2009, Aulakh, who was 32 at that time and a father of two boys aged eight and 10, got his wife, Geeta, then 28, murdered when she sought to end their decade-old marriage. Geeta was a receptionist with Asian radio station Sunrise Radio and was going to pick her sons up from a child-minder's house at Greenford, London, when she was attacked by the two hired killers, Jaswant Singh Dhillon of Ilford and Sher Singh, a teenager from Southall.
She suffered head injuries and died soon after being brought to hospital. Her right hand was severed with a machete as she tried to shield herself from Sher Singh's repeated hacking.
Colleagues and friends said Harpreet routinely insulted his wife in public while developing an apparent infatuation for her sister, Anita. When Geeta finally left him, he became obsessed with the idea she was seeing another man. He confronted her male colleagues, hacked into her Facebook account, even went to her flat to pore over receipts, seeking evidence of a new attachment.
Geeta wa the UK-born daughter of Hindu parents who had come to London and set up a jewellery business in Southall. Harpreet was from a poorer Sikh family, and suspected by police of involvement in a series of violent crimes even before he entered the UK illegally in his early twenties. He was involved in drug and immigration scams later.
Harpreet's plan fell apart when Dhillon approached the police, claiming to be a witness. He led them to the canal in Slough, Berkshire, where the killers had dumped the machete and Sher Singh's jacket. The breakthrough came when officers discovered the rare, Brazil-made weapon was stocked by a shop just half a mile from Aulakh's home in Hounslow, west London. CCTV footage showed three people buying a machete. Two were tracked down and still had the machetes at home; the third was Aulakh.
Sher Singh, who wielded the machete, and Dhillon, who acted as a lookout, were sentenced to 22 years in jail.