Policy dive: India believes it's time to normalise ties with China
Updated on Mar 15, 2018 08:13 AM IST
A school of thought believes India cannot afford a conflict; its power gap with China is too large; it is neither militarily equipped nor economically positioned to take on Beijing.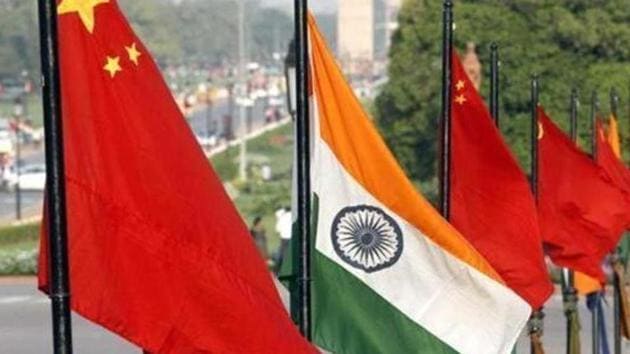 Over the past month, India has made a conscious effort to recalibrate ties with China. After a year of stress in the relationship, Delhi appears to feel that it is time to get ties back on track.
Last Friday, ministry of external affairs spokesperson Raveesh Kumar told reporters India was "willing to work with the Chinese side to develop our relations based on commonalities while dealing with differences on the basis of mutual respect and sensitivity to each other's interests, concerns and aspirations." He also emphasised that ties between the two were important bilaterally, but also had regional and global significance.
On Monday, the Chinese foreign ministry spokesperson Lu Kang said that China had noted "positive remarks by the Indian side". He had, last week, also said, "Chinese dragon and Indian elephant must not fight each other, but dance with each other. If China and India are united, one plus one will not include two, but also 11."
Significance
In diplomacy, statements matter – and so does context. There is definitely a degree of positive signalling on between the two countries. The statements follow foreign secretary Vijay Gokhale's visit to China last month. A note by the FS to the cabinet secretary, and his subsequent directive, that senior political leaders and government functionaries should stay away from events to commemorate Dalai Lama's 60th anniversary in exile became public. It was widely interpreted as a move to assuage Chinese sensitivities, since Beijing views Dalai Lama with suspicion and Tibetan activities in India as political.
A series of high-level visits are lined up between the two countries, including visits by external affairs minister Sushma Swaraj and Prime Minister Narendra Modi. There is buzz about a 'high level visit' from China.
The debate
There are two broad schools of thought within the Indian foreign policy establishment, and the wider strategic community, about the reset.
The first is those who believe this is essential. The argument goes something like this. India and China have had a turbulent time over the past few years. China's decision to block India's entry into the Nuclear Suppliers Group (NSG); its position on black-listing Masood Azhar in UN; India's opposition to China's flagship Belt and Road Initiative; and its deepening strategic engagement with Washington and positions on South China Sea have all contributed to trust deficit. The standoff in Doklam was a big blow to ties. And while an accident —in terms of a larger conflict — was averted, it showed the dangers inherent in the relationship.
India cannot afford a conflict; its power gap with China is too large; it is neither militarily equipped nor economically positioned to take on Beijing; the US — under President Trump — is not a reliable partner. And thus, while protecting core interests like in Doklam, there must be an effort to normalise ties and build trust. It does not help to make China insecure.
The second school of thought does not want confrontation either. But it believes that any effort to reset actually smells of weakness and could well reduce India's leverage further. They hold that recent tensions are due to Chinese assertiveness – a result of its growing power and a reflection of President Xi Jinping's personality. China's deepening political engagement with India's South Asian periphery; its expansion in Pakistan; its aggression on the land borders and Doklam are all instances of this new Chinese mood, which hurt India.
In this backdrop, any 'appeasement' of China will embolden it further. India thus has no choice but to hold strong to any 'cards' it may have, including Tibet. It must bet on deepening strategic partnership with US as well as other countries with the ability to take on China. It must qualitatively step up the Quad (an initiative of India, Japan, US, Australia). And it must not worry about Chinese reactions. If anyone, it is India which has reason to be insecure – not China. When India is seen as strong, with options, Chinese behaviour will change. At the moment, the first school is dominant. Over the year, the equations in the India China relationship will be a key foreign policy story to watch.
Personalise your news feed. Follow trending topics