'Report on Mewat biryani samples can't be used as legal document'
Though the report on biryani sample from Mewat confirm cattle meat was used in them, police will not be able to use it as a legal document based on which a case can be filed.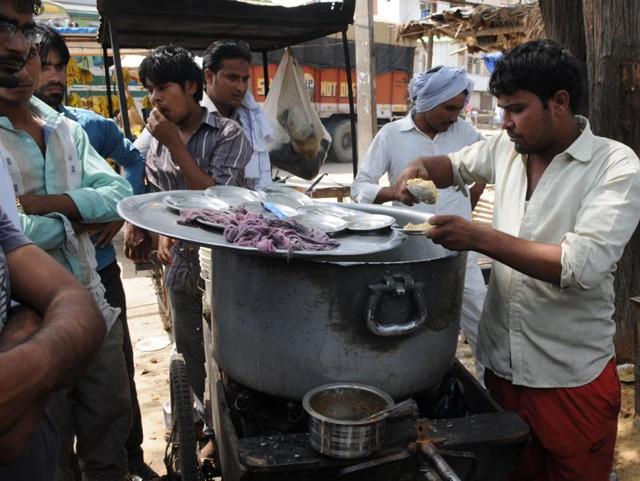 Published on Sep 17, 2016 12:37 AM IST
The report of seven biryani samples collected from Mewat has confirmed the presence of "meat of cattle species" in each of them, but said the document is not for "vetro-legal purposes", holding the police back from filing a case.
Mewat police officials were seeking a second opinion from the lab authorities on whether "meat of cattle species" specifically meant beef, official sources said. The police will also seek clarity about the vetro-legal status of the report, according to a senior government official.
The Haryana Gauvansh Sanrakshan and Gausamvardhan Act 2015 defines beef as "flesh of cow in any form including contained in sealed containers and imported in the state". The Act makes cow slaughter punishable with rigorous imprisonment up to 10 years and a fine of Rs 1 lakh.
Read | Haryana govt collects biryani samples from Mewat, sends to lab to detect beef
The samples, collected in first week of this month from Mundaka village of Ferozepur Jhirka tehsil, were tested at Lala Lajpat Rai University of Veterinary and Animal Sciences, Hisar.
HT accessed, through government sources, contents of the one-page report that is yet to be made public.
A report mentioning "not for vetro-legal purposes" or "not for medico-legal purposes" cannot be used in legal process and has no standing in the court of law. It also means the medical staff who conducted test will not come to the court for evidence.
A few social organisations had also raised questions over the validity of the report for vetro-legal purposes.
Mewat SP Kuldeep Singh denied having received the report.
Read | 'Chicken biryani? No thanks': Mewat sellers in a fix after crackdown on beef
A senior scientist at the university said cattle is specifically considered cow species in India. "Our lab tests meat samples using the q-PCR (real-time polymerase chain reaction) technique that has been parented by the university" he added.
Haryana Gau Seva Aayog chairman Bhani Ram Mangla said the samples were collected following complaints of use of beef in the dish. "The government will decide its action on the report soon," he added.
Close Story