Haryana govt collects biryani samples from Mewat, sends to lab to detect beef
Updated on Sep 07, 2016 01:38 PM IST
Some samples of biryani were collected from Mewat after complaints of beef being added to the dish came in.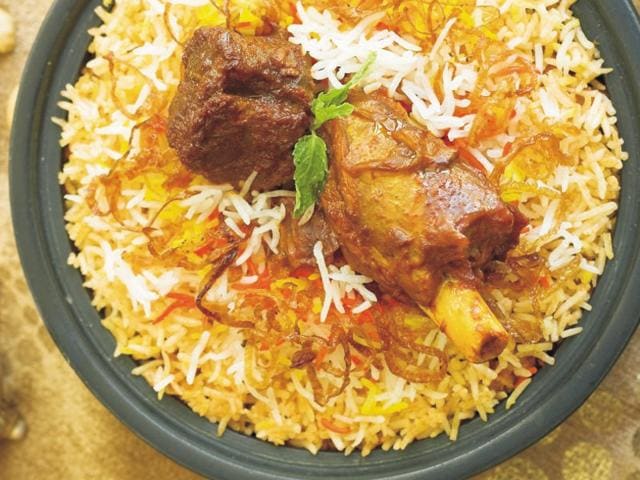 Authorities have collected samples of biryani from shopkeepers and vendors from a village in Haryana's Muslim-dominant Mewat district after receiving complaints that beef was being added to the dish, an official said on Wednesday.
The samples were collected by the police and animal husbandry department last week from Mundaka village, 85km from Gurgaon, and sent for test to a laboratory in Hisar's Haryana Agricultural University after directions from the state government to keep a tab on consumption of beef in the area.
A government official said that more samples will be collected from across the district as the Muslim festival of Eid al-Adha or Bakr-Id will be celebrated next week.
"We collected the samples and handed them over to the police. More samples will be collected from Mundaka, Ghasera, and Ferozpur Jhirka area in coming days," Narender Kumar, deputy director of Mewat animal husbandry department, said.
The police's Cow Protection Task Force (CPTF) has spruced up its network of informers in areas where beef consumption is suspected to be high.
Bharti Arora, CPTF's nodal officer and the deputy inspector general of police, said they are yet to receive the report on the seven samples taken from Mundaka. Arora, who was appointed the nodal officer on July 5, added that checking biryanis is a part of other measures taken by the task force to curb beef consumption.
Bharti Arora held a meeting with Mewat superintendent of police Kuldeep Singh and chairperson of Haryana Gau Seva Aayog Bhani Ram Mangla at Nuh on Tuesday and directed officials to be on their toes in the wake of complaints about the usage of beef in biryani.
Mangla said there have been complaints of beef consumption and it could not be detected easily. He said following the complaints officials were directed earlier in September to collect biryani samples and any other dish suspected to have beef.
He added that religious leaders in the area would be urged to stop usage of beef.
Haryana Congress vice-president Aftab Ahmed said the practice is a humiliation to the minority community and the particular area.
"The state government has made cow protection law and it should be enforced. There is no need to harass and insult common people," Ahmed, former Congress minister and MLA from Nuh, said.
Earlier in March, the Haryana government enforced Haryana Gauvansh Sanrakshan and Gau Samvardhan Act 2015 making cow slaughter punishable with rigorous imprisonment up to 10 years and a fine of Rs 1 lakh.