Researchers discover new Swine Flu strain in India, govt working on vaccine
Apr 05, 2017 08:52 PM IST
Researchers have discovered a new strain of the Swine Flu H1N1 virus in India, causing some concern among health officials. However, a new vaccine is also being worked on to prevent the disease's spread.
Union health ministry will hold a review meeting on Thursday to discuss the sudden rise in Swine flu cases and related deaths which are being attributed to a new H1N1 strain in the country.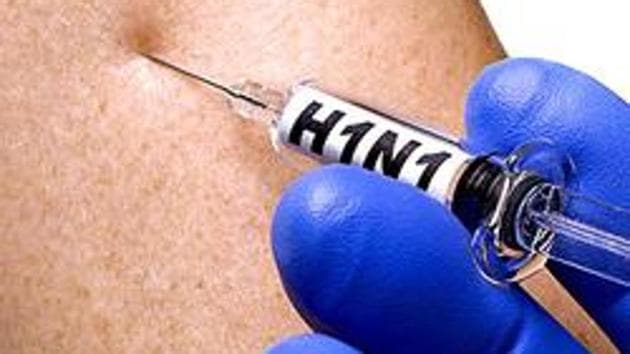 Earlier this year, researchers at the National Institute of Virology (NIV) in Pune, run by the Indian Council of Medical Research's (ICMR), isolated a new strain called the Michigan strain as part of the on-going H1N1 surveillance in the country.
"It is not really a mutation but a new strain called the Michigan strain that has been isolated from samples in Maharashtra," said Dr Soumya Swaminathan, director-general ICMR.
ICMR will be recommending a new vaccine.
So far, since the 2009 pandemic, the California strain has been doing the rounds in India. This is the first time a new strain has been identified in the country.
"We will recommend a new vaccine for this flu season as what we are using currently may be ineffective against the new strain," said Dr Swaminathan.
The Vaccines and Related Biological Products Advisory Committee of the US Food and Drug Administration last month selected the influenza vaccine strains for the 2017-2018 influenza, and they made a recommendation for the Michigan strain.
Though ICMR is monitoring the situation closely, experts say there is no cause for concern.
"We are taking stock of the situation but this particular strain is not known to be virulent or dangerous than other strains. We are holding a review meeting tomorrow," said a senior official at the health ministry.
More than 5,000 people have tested positive for the infection and more than 100 people have died across the country so far this year. The cases have particularly been reported more from the southern and western parts of the country.
Maharashtra has recorded 63 deaths and 298 cases. Sixteen deaths were reported from Telangana, 13 from Andhra Pradesh, 10 from Tamil Nadu and seven each from Kerala and Karnataka.