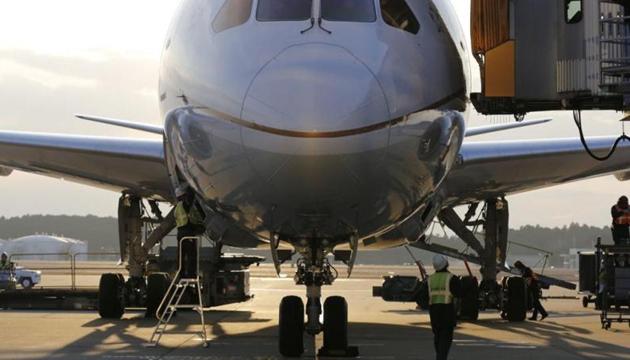 Rights body, pension dept flay aviation ministry for withholding employees' retirement benefits
There are 1,600 more people working in this government sector, unsure for the past 31 years if they will ever get a pension when they retire.
PUBLISHED ON SEP 19, 2017 07:30 AM IST
The National Human Right Commission (NHRC) and the Department of Pension and Pensioners' Welfare (DoP&PW) have slammed the civil aviation ministry for not extending retirement benefits to its employees.
Rejecting ministry's claim that it was taking time to decide the modalities of disbursal, the NHRC on Monday ordered it "to immediately make payment of provisional pension to these retired employees because it is a matter of violation of their rights to life under Article 21 of Constitution of India".
The DoP&PW, a constitutional body under the PMO, has also alleged that the ministry was disregarding its advice and denying pension to its employees.
HT had reported on August 17 that 700 civil aviation employees were deprived retirement benefits by ministry because of various reasons, including wrong interpretation of labour laws.
There are 1,600 more people working in this government sector who were unsure if they will get benefits when they retire.
The employees had joined the National Airport Authority, the Airport Authority of India's (AAI) predecessor, in 1986 on deputation from the civil aviation department and the director general of civil aviation (DGCA). In 1989, they became permanent employees of the NAA, and were absorbed in the new entity when NAA became AAI in 1995.
Employees alleged that on August 14, 1995, the AAI issued an illegal office memorandum which made them ineligible for pension.
The civil aviation ministry admitted its mistake in October 2016 but said that it would decide the "financial impact" and "modalities of disbursal".
The NHRC held that the process of deciding modalities is time consuming and employees should not be left waiting in such circumstances.
"The secretary, MOCA should finalise the modalities urgently and make payment of regular pension and pensionary benefit to these employees not later than six months," directed the NHRC.
RN Choubey, secretary, ministry of civil aviation, didn't offer any comment, however, employees and widows waiting for pensions for more than 20 years allege that even almost a month since the NHRC direction, the ministry doesn't seem to be in a mood to pay any heed.
Close