Rottweilers maul woman to death in Kerala
Rajamma was walking to work when the dogs chased and attacked her, leaving her with severe wounds on the head and chest.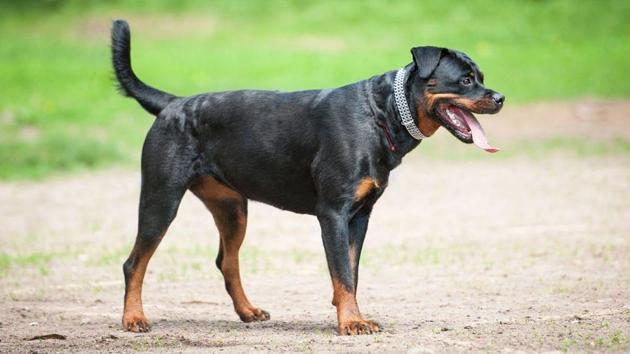 Updated on Feb 06, 2018 11:06 AM IST
Two Rottweilers mauled a 60-year-old woman to death in north Kerala's Wayanad district on Monday while she was on her way to work.
Rajamma, working under the Mahathma Gandhi Rural Employment Scheme, was walking with two other women when the dogs belonging to Jose Charity chased them, police said.
The frightened women ran, but Rajamma fell down and was attacked by the Rottweilers.
She was rushed to Kozhikode Medical College Hospital with severe bite wounds on her head and chest, but succumbed later, according to doctors.
Police in Vythiri registered a case against the dogs' owner, Jose, on charges of culpable homicide and for keeping domestic animals that could pose danger to others.
Jose, a businessman and a planter, told police that both the dogs were kept in a cage, but they came out after the bolt of the cage got loosened.
Later, locals took out a protest march demanding adequate compensation to the victim's family and strict action against the owner who did not keep the dangerous breed on leash.
Read: Rottweiler mauls 9-year-old girl, punctures her stomach and large intestines
Last month in Tamil Nadu's Avadi, a 68-year-old woman was mauled to death by Rottweilers when she went to the terrace to dry her clothes.
Rottweiler, a German breed, is known to be ferocious and is usually used by cattle owners in the West to herd their stock. Experts say at times, some Rottweilers show predatory behaviour and caution is needed while taking it without leash.
A debate is on in many parts of the world on whether Rottweilers can be made good pets. The American Kennel Clubs describe Rottweiler as a breed characterised by clownish and loving nature but typically displays wariness towards unfamiliar people especially around the home.
Close Story