Relief for students: IIT-JEE counselling to resume, says Supreme Court
The Supreme Court on Friday had put admissions to IITs and NITs on hold over awarding of bonus marks in the JEE.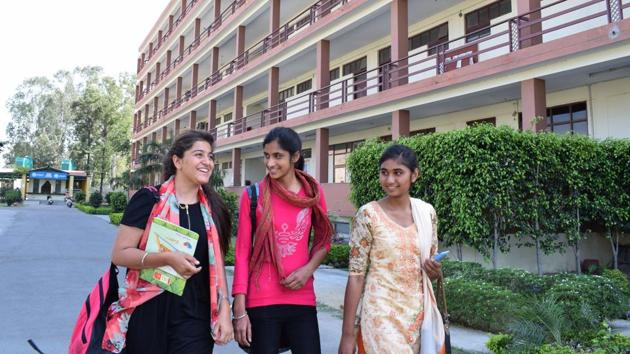 Updated on Jul 17, 2017 08:50 AM IST
The Supreme Court lifted on Monday the stay on admissions to Indian Institutes of Technology (IITs), NITs and other colleges, bringing relief to thousands of students who took the joint entrance examination.
The court had on Friday put on hold admissions to IITs, National Institutes of Technology and other colleges over the awarding of bonus marks in JEE, an all-India examination taken by aspiring engineers.
Dismissing petitions challenging the award of grace marks, a bench headed by Justice Dipak Misra also directed the institutes to give an undertaking that such an error would not be repeated.
"IITs will have to give an undertaking and develop a mechanism that such mistakes will not recur and ensure that no such situation arises in which bonus marks will have to be awarded to all the students," the bench said, adjourning the case for a hearing in October.
Bonus marks were awarded to all students who wrote the exam for admission to engineering colleges after printing errors were found in the question paper. In a petition, two students had sought a direction to IIT-Madras to revise the list of successful students without giving them bonus marks.
A 2005 Supreme Court verdict was cited when the bench had stayed the counselling that was underway then. However, on Monday the court said the ruling did not apply in the IIT case because only 10,000 students were involved in that case.
"In the present case there are 1.56 lakh students who have taken the examination," the bench said. "On a careful study of that verdict we found there was no negative marking, while here there was negative marking for wrong questions attempted by the students."
The top court restrained the high courts from entertaining petitions regarding counselling and admission through IIT-JEE (Advance) 2017.
Attorney General KK Venugopal assured the court that IITs will devise a mechanism to avoid a repeat of such a situation. The court was informed that 33,307 students had taken admission, deposited fees and attending classes. Only 31 seats of the general category were left and it was difficult to re-evaluate answer sheets, the bench was told.
Senior advocate Kapil Sibal, appearing for some candidates, argued students who attempted the question correctly were set to lose out vis-à-vis those who answered it incorrectly. "Those who attempted it wrongly are set to gain," he said.
Sibal said if the rank list was not quashed, it would affect around 4,000 students who would be out of the highly competitive examination. The IITs denied any mala fide act. Bonus marks were awarded to students across the board after an experts' body comprising representatives of various institutes met twice and took the decision.
Venugopal pointed out there was negative marking for every unsuccessful question. "There may be some students who opted not to answer the said vague questions fearing negative marking," he said, justifying the grant of bonus marks.
Close Story
Personalise your news feed. Follow trending topics