Physical disability won't prevent deserving candidate from becoming doctor
Nov 05, 2017 05:31 PM IST
The Medical Council of India will open up admissions to 21 categories of even severely disabled candidates for graduate and post-graduate medical courses.
Physical disability will no longer be grounds to prevent a person from becoming a doctor, bringing the curtain down on a two-decade-long battle between specially-abled students and India's medical studies regulator.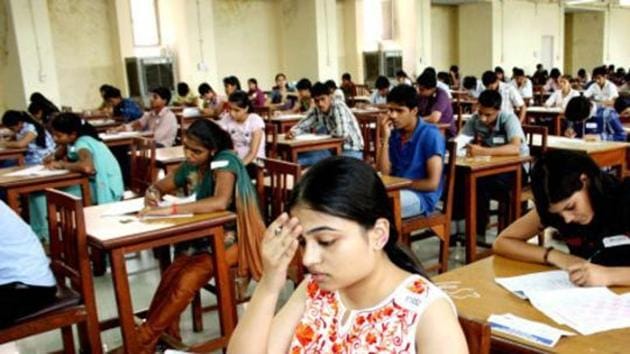 The Medical Council of India (MCI) will now allow 21 categories of even severely disabled candidates to take next year's graduate and post-graduate medical courses, a landmark shift in its policy after a severe stricture from the Supreme Court in August.
These include blindness, low-vision, hearing impairment, locomotor disability, dwarfism, intellectual disability, multiple sclerosis and muscular dystrophy.
MCI secretary Reena Nayyar told Hindustan Times that a decision was made at the council's general body meeting on October 31 to implement in toto the country's newly revised disability law.
"The ministry of social justice and empowerment is in the process of framing rules to specify medical job roles for different categories of disability," she said.
Until now, the MCI allowed only candidates with below 70% disability of the lower limbs to study medicine, although the condition contravened all disability-related laws in the country, forcing such students to wage individual legal battles for admission to medical schools.
The council argued that people with severe disability were not good enough to study medicine.
In its October meeting, MCI members resolved that times had changed and with progress in science it did not make sense to bar disabled people from becoming doctors any more.
The MCI's decades-old stand barring physically challenged students from its courses reflected a wider apathy in Indian society towards the disabled and elderly who face difficulty in accessing everything from education to public transport.
India's first disability law was written as late as 1995. It gave 3% reservation in education to people with seven kinds of disabilities, although the legislation was seen by many experts as inadequate. Worse, the law was more observed in the breach.
That law was strengthened and replaced by a new one this year, raising the quota for disabled people to 5% and the categories of disability by another 14.
It took a rap on the knuckles from the Supreme Court earlier this year for the MCI to finally come around.
In August, a student with thalassemia was allowed by the Supreme Court to take admission in a medical college. The court came down heavily on the MCI as well, asking it to implement the laws in letter and spirit to uphold social justice.
"We constituted a committee headed by Dr Ved Prakash Mishra. The committee recommended complete implementation of the act," a top MCI official who attended the meeting said. The official was not authorised to speak to journalists.
"The committee felt that such discrimination doesn't exit internationally so we should allow them in medical profession for the sake of social justice."