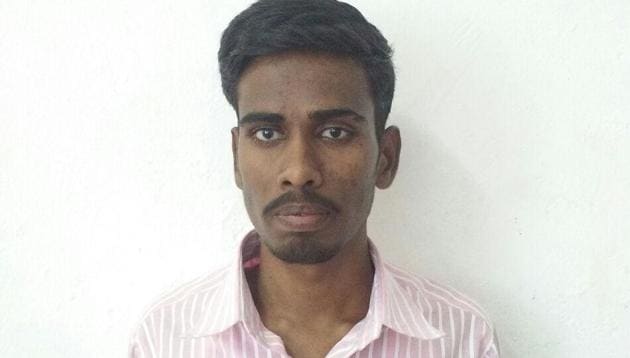 Medical college seat cancelled, blind student says will commit suicide
The Medical Council of India cancelled a 19-year-old student's admission to college since his disability is regarded too severe for someone taking the MBBS course.
UPDATED ON SEP 18, 2017 10:24 AM IST
A 19-year-old medical student who is unable to see beyond a distance of 8cm has threatened suicide after the Medical Council of India cancelled his admission to college since his disability is regarded too severe for someone taking the MBBS course.
Suresh's tale highlights a problem of neglect and delays that plague almost every government office in the country: He was given admission in 2016 by authorities in Karnataka who should have taken note of his condition, only for it be cancelled almost a year later by the country's medical regulator.
On August 28, Suresh wrote a five-page letter, and a separate two-page suicide note with a headline, "Notice of Death" in which he listed his struggle to land the college seat.
He said that despite his 70% visual disability, he scored 86% in his Class 12 examinations, studied hard to prepare for the medical college examination, and sold ancestral property to pay for his first year fees during a period in life that also coincided with the death of his parents.
"Out of severe depression, I have written to MCI to solve my problem. I have no option but to end my life if I don't get a solution in my favour," he told HT over a phone call.
Officials of the Karnataka Examination Authority allotted him a seat in Raichur Institute of Medical Sciences (RIMS) under the quota for students with disability after he scored a rank of 20,000 out of 1.5 lakh in the state's common entrance test (CET) last year. He joined RIMS, a government college, in July 2016.
On June 26, 2017, the MCI cancelled his admission because it violated a 2009 regulation. The rule says that the only disability allowed in medical colleges is of the lower limbs, and a candidate had to fall under the 50%-70% severity to be eligible for reserved seats. Someone with more than 70% disability is not eligible for admission at all.
In December 2016, parliament passed The Rights of Persons with Disabilities Bill – 2016 which allows 5% reservation without any exception in all educational institutions. The legislation came into force in April 2017 but it does not apply in Suresh's case because he took admission last year.
Suresh challenged the MCI's cancellation order in the Kalaburagi Bench of Karnataka High Court, which, in an interim order on July 31, permitted him to appear in first year examination.
"While other students' results are out, mine has been withheld," he told HT from his village Byagwat in Raichur.
While the medical regulator's decision was based on a rule backed by several medical reports and the views of the medical professionals, Suresh raised several questions regarding his case.
"When regulations don't allow, why was I allowed to sit for examination? Why wasn't I informed during counselling by the Karnataka Examination Authority? Why didn't my college question that?" asked the teenager who counts becoming a doctor as his only dream.
"I can compete with any normal student and perform better than many of them," he said.
Kavita Patil, chairman, RIMS, said that she is not aware of Suresh' suicide note to MCI but is trying to help him by taking up the issue with senior government authorities.
A case related to permitting candidates with colour blindness to pursue medical education is pending in Supreme Court. During hearings, the top court has questioned the policy to completely exclude colour blind candidates from the medical profession.
The MCI analyses all medical college entries and given the scale of the work, it often takes months to scrap admissions.
Close