Shraddha filed police complaint in 2020 saying Aaftab threatened to chop her
Updated on Nov 23, 2022 02:41 PM IST
Maharashtra Police officials said that Shraddha Walkar filed the complaint against Aaftab Poonawala at the Tullinj police station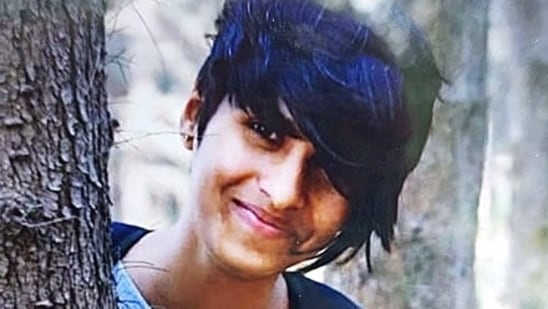 Shraddha Walkar, who was allegedly killed by her partner Aaftab Poonawala in May and her body was cut up in pieces and dumped across different areas in south Delhi, filed a police complaint in Mumbai in November 2020, saying that Poonawala threatened to do exactly that — kill her and cut up her body — according to a copy of the complaint seen by HT.
Maharashtra Police officials said that Walkar filed the complaint at the Tullinj Police Station. Delhi Police did not comment if the letter was attached to their case files as part of the evidence in their probe into Walkar's murder.
In the complaint dated November 23, 2020, Walkar said Poonawala has been abusing her and beating her, and on the day she wrote the letter, even tried to kill her by suffocating her. "...He scares and blackmails me that he will kill me, cut me up in pieces and throw me away. It's been 6 months that he has been hitting me but I did not have the guts to go to the police because he would threaten to kill me," she wrote.
Also Read | Aaftab killed Shraddha in heat of moment, but planned disposal in detail: Police
She wrote that his parents visit them over the weekends, and they are aware that he beats Walkar. According to Walkar's letter, the two were living together and planned to get married soon, but she didn't want to stay with him any longer.
HT on November 21 reported how Walkar filed a police complaint against Poonawala but did not pursue the case by getting an FIR registered. During that time, she was working with a sports goods retailer, and informed her manager about the physical abuse, the report said.
One of her colleague's brothers, Gladwain Rodrigues, said he met BJP worker Rahul Roy at the time, and the two of them took Walkar to Tullinj Police Station to lodge a complaint.
Also Read | In Shraddha Walkar murder, Bombay HC blames 'access to material on internet'
Police also wanted her to get a medical examination so an FIR could be lodged. At the last moment, she got cold feet and backed out from registering the FIR, and settled for a verbal complaint instead, according to Rodrigues.
Poonawala, who worked at a call centre in Gurugram, was arrested by Delhi Police after he ostensibly confessed to strangling Walkar, chopping her body into at least 35 pieces for over two days, storing them in a refrigerator for nearly three months, and dumping the parts piece by piece in places near Chhattarpur and Qutub Minar.
Poonawala and Walkar, originally from Vasai near Mumbai, were in a relationship and moved to Delhi in May 2022. The two living together since 2019.
Estranged from her family, who opposed her relationship with Poonawala, police say, she was murdered on May 18. But the alleged incident came to light only when a friend informed Walkar's father, Vikash Madan Walkar, that he had not heard from her for at least two months. Her father then informed the Mumbai police in October.
A month-long probe by police in Mumbai and Delhi led investigators to the flat in south Delhi where Poonawala allegedly murdered Walkar nearly six months earlier.
Topics
Personalise your news feed. Follow trending topics