Slack food safety could be risking public health: CAG
Updated on Dec 19, 2017 10:59 PM IST
Audit report says most food testing labs in country are ill-equipped.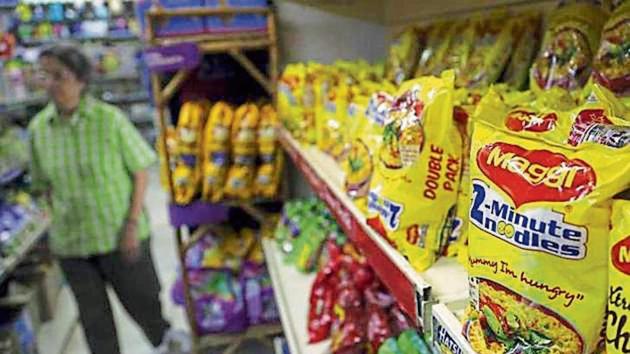 The Comptroller and Auditor General (CAG), India's constitutionally mandated federal auditor, has cited serious lapses in enforcing food-safety norms in the country, which, it said, could be putting public health at risk.
A majority of the country's food-testing laboratories were poorly managed, the report said. It found that 65 of the 72 state-wide food laboratories were not accredited to the National Accreditation Board for Testing and Calibration Laboratories (NABL), as required. "Consequently, the quality of testing by these laboratories cannot be assured," the CAG report said. The Food Safety and Standards Authority of India (FSSAI), the national regulator, relies on these laboratories to confirm safety of food items.
Over 50% of licenses granted to manufacturers were issued on the basis of incomplete documents, which suggests they may not be fully complying with safety standards. From popular snacks to savouries, all foods found in stores possess the FSSAI's licences.
In 2014, a state-level food laboratory in Uttar Pradesh's Gorakhpur had found Swedish food giant Nestlé SA's popular instant noodles brand, Maggi, to be unsafe. Nestlé SA had, at the time, claimed its product was safe and that there were "issues of interpretation" by Indian food inspectors. Samples tested were found to contain monosodium glutamate or MSG in Maggi.
The samples were then sent to the Kolkata-based Central Food Laboratory in June 2014. The Kolkata lab took almost a year to come out with a verdict, which said the samples not only contained MSG but also lead. This prompted the FSSAI to order a recall of Maggi in June 2015.
"Most of the state food laboratories entrusted with food testing and certification functions, were not only ill-equipped but also did not possess the NABL accreditation," the CAG report states.
A range of issues afflicts these laboratories, including lack of trained manpower, which hampered "effective fixing of science based food standards and their enforcement". The FSSAI's office did not respond to queries on the CAG report, including an email sent to the CEO's office.
"Governance lapses could mean a lot of ineligible and unsafe products could be floating around. The other aspect is technical, namely proper calibration of laboratories," said Anurag Sharma, a former food-standards consultant to the UN's Food and Agricultural Organisation.
"Any relaxation of food-safety standards and their enforcement may lead to proliferation of illegal, dishonest manufacturers and suppliers, which is detrimental to public health," the CAG said.
It said the enforcement aspects of the FSSAI were slack, including activities related to licensing, registration, inspection, sampling and prosecution. The FSSAI, according to the audit, had also failed to finalise recruitment regulations and there were irregularities in the appointment of contractual employees. Until the enactment of the Food Safety Act, 2006, the main legislation that governed food safety was the archaic Prevention of Food Adulteration Act, 1954.