'Still remember the day Masood Azhar was released,' recalls former jailor
May 01, 2019 09:29 PM IST
Masood Azhar was lodged in Jammu's Kot Bhalwal prison after he was arrested in January 1994 when he visited Kashmir Valley to meet JeM foot soldiers.
As the UN Security Council on Wednesday finally declared Jaish-e-Mohammad founder Masood Azhar a global terrorist, Chanchal Singh, the then superintendent of Jammu's high security Kot Bhalwal prison recalled the day in December 1999 when the dreaded terrorist was freed from the prison.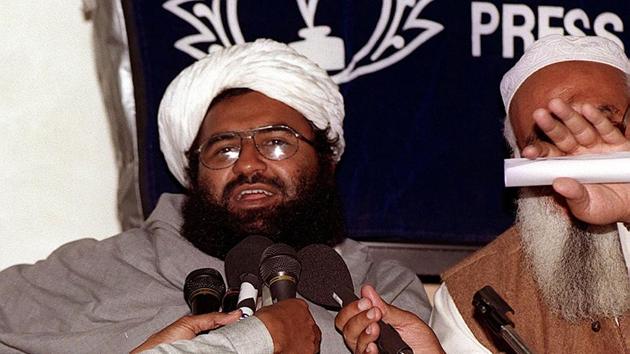 "I still remember the day. The then DIG Jammu Dr SP Vaid, who later became DGP of the state police and is now Transport Commissioner, came to the prison at 10 am that day. He handed me a government order and after fulfilling the formalities, we handed him Masood Azhar and two other terrorists, who were lodged in the prison," said Singh.
Thereafter, a motorcade in tight security straightway headed for Jammu airport, he added.
Two other terrorists - Mushtaq Ahmed Zargar and Ahmed Omar Saeed Sheikh – were released from the prison along with Azhar. The JeM chief was kept in Kot Bhalwal jail until December 31, 1999 before being taken to Kandahar.
The retired superintendent said that Masood Azhar and his aides were segregated and kept in a separate room in the prison.
"There was no preferential treatment to him and he and his aides were treated like other prisoners. In fact, we always treated them like terrorists," said Singh. "Every morning I used to visit all the barracks of the prison as part of my duty and therefore had to visit Masood's room."
Singh recalled that most of the time Masood used to stay inside his room and kept offering prayers.
"A couple of days before he was released, he had come to know about what was going to happen -- that he and two other terrorists would be freed," said Singh.
Singh said, "Though Masood Azhar spent around five years in Kot Bhalwal jail, I was given the charge of the prison in May 1999 when I was transferred from Srinagar and he was released in December that year. He remained under my custody for around eight months before being freed and taken to Kandahar."
However, a senior prison official, who pleaded anonymity, said that during Masood's confinement at the prison, some officials used to call him "Masood Sahib" or "Azhar Sahib".
"During his years in Kot Bhalwal prison, he continued to radicalise fellow prisoners before being segregated," he added.
Masood was arrested in January 1994 when he visited Kashmir Valley to meet JeM foot soldiers.
In December 1999, an Indian Airlines Flight 814 (IC814) from Kathmandu to New Delhi was hijacked and eventually taken to Kandahar.
The hijackers had demanded the release of Azhar, Zargar and Sheikh.
The February 14 attack in Pulwama by a JeM suicide bomber in which 40 CRPF troopers were killed led to fresh efforts to designate Azhar a global terrorist. In March, China blocked a UN effort for the fourth time with a technical hold before it lifted it on Wednesday to ensure that Azhar was blacklisted.