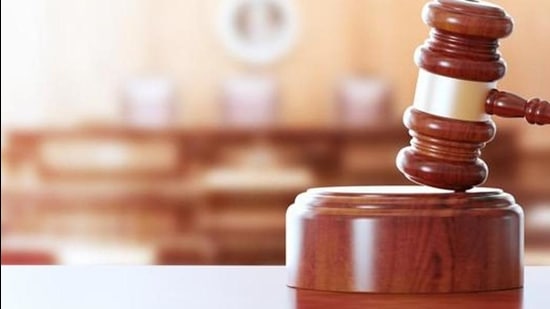 Student files PIL against Madhya Pradesh's anti-conversion ordinance
Amratansh Nema has said that "the ordinance has been promulgated in utmost haste and autocratic manner without a proper consultative process"
PUBLISHED ON JAN 15, 2021 10:56 AM IST
A law student has filed public interest litigation (PIL) in the high court challenging the Madhya Pradesh Freedom of Religion Ordinance saying its provisions violate "constitutional provisions" and is "a blatant attack on the religious autonomy of individuals".
"The ordinance has been promulgated in utmost haste and autocratic manner without following a proper consultative process, which is the violation of the due process of law and is the reflection of abuse of legislative powers," said Amratansh Nema in his petition filed in the Madhya Pradesh high court. Nema is from Bhopal and studies in Delhi.
The state cabinet approved the ordinance on December 26 before Madhya Pradesh Anandiben Patel promulgated it on January 9. The ordinance provides for up to 10 years of imprisonment for religious conversion "by way of allurement, fraud, threat or marriage".
Nema has urged the high court to declare the ordinance as ultra vires of the Constitution. "...[the ordinance makes] the conversion of religion more stringent, arbitrary, and unjust by imposing such compliances and punishments which do not have a rational nexus between the purpose and object sought to be achieved and is consequently violative of Article 14, 19, 21 and 25-28 of the Constitution."
Also read | No evidence found, UP Police drop charges of 'religious conversion for marriage'
Nema cited section 2(1)(c) of the ordinance, which defines conversion as renouncing one's religion and adopting another. "...but the return of any person already converted to the fold of his parental religion shall not be deemed conversion…. The definition has wrongly been expanded and is highly subjective, lacking the legislative reasonableness. Interpretation of said definition would result in severe religious discrimination which is violative of constitutional spirit," the petition said. "Section 4 of the ordinance states that 'no police officer shall inquire or investigate except upon a written complaint of a person converted in contravention of section 3 or his parents, siblings or with the leave of the court by any other person who is related by blood, marriage or adoption, guardianship or custodianship, as may be applicable'." It added the Section 4 gives "an unrestricted opportunity to the family members of a converted person to harass him by filing frivolous complaints..."
It cited the Allahabad high court's judgment in the Salamat Ansari vs state of UP case. It added the court upheld the right of personal liberty and choice of consenting couples by allowing protection to the inter-faith marriage.
Ruling Bharatiya Janata Party leader Hitesh Bajpai insisted the ordinance was drafted and approved after considering all the aspects of the issue. "As chief minister Shivraj Singh Chouhan stated there were reports about girls being forced to convert for marriages and being subjected to harassment later. Any individual is free to approach the court to seek a remedy if he thinks there is any flaw in the ordinance."
Close