Supreme Court collegium row deepens over Uttarakhand HC Justice's transfer
Feb 03, 2017 10:35 PM IST
Justice J Chelameswar, the third senior-most judge of the Supreme Court and a member of its collegium, which clears names for judgeship, has questioned the panel's decision not to elevate Justice KM Joseph, Chief Justice of the Uttarakhand High Court, to the top court.
Justice J Chelameswar, a member of the Supreme Court collegium that clears appointments to the higher judiciary, has questioned its decision not to elevate "the highly competent" Justice KM Joseph to the top court.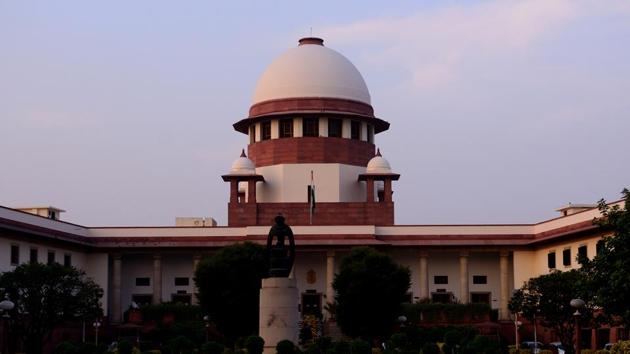 Justice Joseph, the Chief Justice of the Uttarakhand High Court, was on the collegium's shortlist last year. But his name does not figure on the new line-up prepared by the panel headed by Justice JS Khehar who became the Chief Justice of India on January 1.
Sources privy to the development told HT that Justice Chelameswar recorded his dissent on a file containing the names of five high court judges picked by the collegium for the top court. The judge, who signed the file, has not objected to the proposed names, but, in a two-page note, conveyed his strong displeasure over the exclusion of Justice Joseph.
Justice Chelameswar has been pushing for "transparency" in the appointment of judges to high courts and the Supreme Court, and has refused to attend collegium meetings since August last year.
His dissent comes at a time when the government has been pushing to scrap the collegium and appoint another panel to decide on elevating judges. He had backed the government's proposal. The standoff over how to move forward has delayed the appointment of new judges to high courts and the top court. The Supreme Court is in desperate need for judges as it is short of seven and is battling a backlog of 60,000 cases.
Legal experts say Justice Chelameswar's note has left the present CJI in a piquant situation. However, the chief justice can still recommend the names to the government.
Justice Chelameswar called Justice Joseph an "outstanding and a highly competent judge", saying the collegium was setting an unhealthy precedent by not elevating him.
Justice Joseph had quashed President's Rule in Uttarakhand last year, leaving the NDA government embarrassed. The Centre has been sitting on the collegium's recommendation since April last year to transfer Justice Joseph from Uttarakhand to Andhra Pradesh.