Supreme Court's Aadhaar ruling: A judgment that sets the tone for India's soft power
NS Ramnath and Charles Assisi
Sep 26, 2018 11:05 PM IST
Even as citizens were driving themselves into a funk over what way the courts may rule, the founding team that had worked on Project Aadhaar had moved on to other things. For instance, how might they deploy their learnings from India to other projects, or in other parts of the world.
The euphoria being exuded by those who claim to be pro-Aadhaar and anti-Aadhaar seems entirely misplaced. This, because the Supreme Court's verdict has only opined on the questions posed by petitioners opposed to Aadhaar.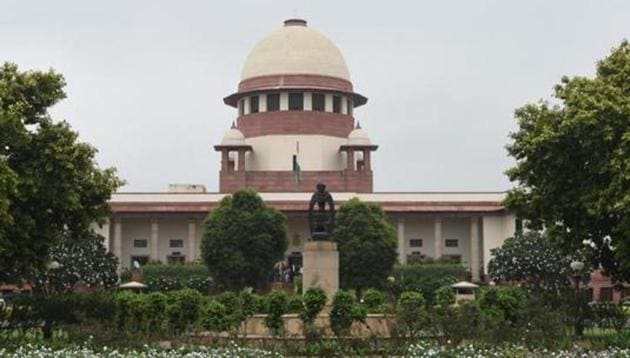 There is nothing in the 1,448-page verdict that suggests how must the future be looked at. Project Aadhaar will evolve and take multiple shapes over time. What the Supreme Court has passed verdict on are petitions filed by those opposed to the project in its current avatar. But that is the nature of courts. They can only offer a verdict around dilemmas citizens are conflicted about.
Even as citizens were driving themselves into a funk over what way the courts may rule, the founding team that had worked on Project Aadhaar had moved on to other things. For instance, how might they deploy their learnings from India to other projects, or in other parts of the world.
Nandan Nilekani, for instance, who was the chief architect of the project, and some of his close associates were presenting how projects such as these may be deployed in other parts of the developing world at the UN headquarters in New York this week. Yet others were exchanging notes with delegates from other parts of the world in Mumbai around crafting open source systems at the same time. They conveyed the impression that for all the many glitches, the project they had set into motion is something that cannot now be rolled back.
That is why the sense of closure many may feel now about Project Aadhaar is a misplaced one. This verdict is just one more move in a game that will play itself out over many years in a dynamic world. The government has many reasons to celebrate the verdict.
To begin with, the court has recognised Aadhaar as a tool for inclusion. And rightfully so. Because the fact of the matter is, the India we now live in is a nation where many do not have a nationally accepted ID. It is morally incumbent upon any government that subscribes to any ideology to provide the faceless and nameless with an identity so they may be targeted with benefits. It must be done urgently. The court has taken cognisance of that and upheld the constitutional validity of a project in motion to urgently right that wrong.
That said, the government must be thankful as well to the dissenting note by justice DY Chandrachud, and concerns filed by petitioners. Ultimately, for any government, the only metric that ought to matter is how does Aadhaar perform on the ground. If it leads to exclusion, fraud, violations of privacy and inconvenience, the purpose is defeated.
There is no denying there are multiple deficiencies here in the broader ecosystem.
They must be fixed and the Unique Identification Authority of India (UIDAI) in its current avatar has much catching up to do. It is not the nimble, welcoming start-up that it once was. There is much more to running an entity well than just winning legal arguments in courts.
This ruling has also set into motion another opportunity for India. With the digital economy expanding, it is inevitable that India will get to be a data-rich country. There is unanimity that much like oil was a lubricant for an economy in the past, data is a lubricant for the new economy.
However, people do not have the ownership of their own data. This, because to access most services the new world offers, people have to trade their personal data. This is part of accepted wisdom in North America and China where the world's largest technology firms are now headquartered.
This verdict opens the door for more debates to protect a user's data and offers a pointer to how data can be protected as technology companies gain size.
A pointer to how that may be done can be witnessed when the judgment read down Section 57. It essentially implied that further laws need to be passed to enable private players to use Aadhaar. This will also ensure that no one uses the platform without informed consent.
When both of these are extrapolated, it goes back to the charter the founding team had started to work with. Aadhaar must be voluntary and not imposed on anybody. Their original submission always was, as this project gains momentum and more people see the benefits embedded in it, they will adopt it. To that extent, if anybody maybe quietly celebrating, it is the founding team.
And when Section 57 is looked at in its entirety, what the Supreme Court has in effect pushed the government to do is the creation of a robust data protection regime.
This is something the government is already at work on and there is a buy-in for this narrative across all political parties. That they may not state it in the public domain is another matter altogether.
This is because Indian policymakers are acutely aware that a new narrative is needed to strengthen India's soft power. Representatives from at least 20 developing countries have studied Aadhaar and India Stack closely. There seems to be consensus this may be a credible model to think of seriously. This, because as things are, they see only two narratives to choose from. There is an American narrative, which depends on innovation by big tech firms and a Chinese one which revolves around a powerful state. Aadhaar and India Stack, which are platforms for societal innovation, offers a credible third narrative.
If they buy into it, the larger India story and development narrative gets a chance to go global. It can evolve into a core element of what India's soft power is built on. But this begins when tough laws are first put in place. A technology framework that emerges from a country where privacy is a fundamental right makes it a very palatable one.
The Supreme Court moved early on that one, before anyone else did.
(The authors are part of Founding Fuel and co-authors of "The Aadhaar Effect" that will be launched by Oxford University Press next month)
"Exciting news! Hindustan Times is now on WhatsApp Channels
Subscribe today by clicking the link and stay updated with the latest news!"
Click here!