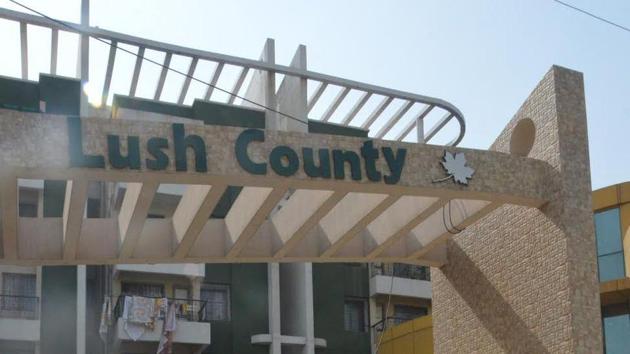 SVU raids DIG (prisons) houses, huge unaccounted property unearthed
This is the second case SVU has taken up this year and 15th since the unit became functional in 2006.
PUBLISHED ON MAY 05, 2017 09:16 PM IST
The Special Vigilance Unit (SVU) on Friday carried out raids on the residential premises of DIG (prisons) Shivendra Priyadarshi here and found out huge property and investments disproportionate to his known source of income.
The raids were conducted just a day ahead of his marriage anniversary, which falls on May 6.
He had earlier served as superintendent of the Beur jail in the state capital.
SVU sleuths carried out raids at Priyadarshi's flats situated in Lush County and Vrindavan apartments in the state capital, which brought to light assets worth Rs 1.2 crore. As per the FIR, the total income of Shivendra and his wife Ruby Priyadarshi so far stood at Rs 1.01 crore while their expenditure was Rs 39.79 lakh on various heads. Thus, their likely saving was Rs 61.47 lakh.
Incidentally, this is the second case SVU has taken up this year and just the 15th since the unit's inception in 2006.
According to SVU IG Ratn Sanjay, simultaneous raids were carried out and assets worth Rs 1.2 crore were unearthed. SVU also discovered 17 accounts besides fixed deposits of Rs 14 lakh in the State Bank of India.
According to sources, the DIG (prisons) invested Rs 30 lakh in insurance policies like LIC, ICICI Prudential and Bajaj Allianz. SVU also found out Rs 1.6 lakh in cash, a locker, jewellery worth Rs 6 lakh, four-wheelers Tata Safari and Swift Desire, a house at Jai Prakash Nagar (official construction cost Rs 7 lakh) besides flat no. 207 worth Rs 12.5 lakh in Vrindavan Apartment on Ashiana-Digha road and flat no. 105 worth Rs 20 lakh in Lush County Apartment in Friend's Colony.
The raids were still on till late in the evening. Source indicated that more movable/immovable properties in the name of Shivendra or in the names of his family members would be unearthed during further investigation.
The SVU IG said as per initial findings an amount of Rs 58.62 lakh was found to be disproportionate to Shivendra's known sources of income.
Shivendra, a native of Hazaribagh, joined the home department as jail superintendent on June 14, 1993 after clearing the Bihar Public Service Commission examination and was later on promoted as a DIG in 2014. He was earlier posted at Beur, Sasaram, Siwan and Bhagalpur.
During his service period from 1993 onwards till date, he has allegedly amassed huge movable and immovable properties, which are disproportionate to his known sources of income.
Shivendra is the second official of the prisons department against whom a DA case has been lodged. Earlier in 2014, the Vigilance Investigation Bureau had raided the premises of a prisons department official, BCP Singh (now director, industry).
Close