18% of all under-15 child deaths occur in India, says UN report
Updated on Sep 18, 2018 10:41 PM IST
About 8,02,000 infant deaths were reported in India in 2017, the lowest in five years, but the infant death numbers still remained the highest in the world, according to the report.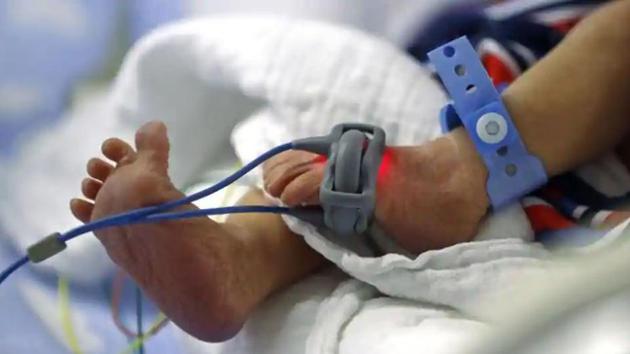 A child under 15 years of age dies every five seconds around the world, says the United Nations Child Mortality report released Tuesday, with close to one in every five deaths taking place in India.
Of the estimated 6.3 million children who died in 2017, 1.14 million (18.09%) were from India.
The vast majority of these deaths – 5.4 million – occurred in the first five years of life, with newborns accounting for around half the deaths. India reported close to one million under-five deaths.
Most children under five die due to preventable or treatable causes such as complications during birth, pneumonia, diarrhoea, neonatal sepsis and malaria.
By comparison, among children between 5 and 14 years of age, injuries become a more prominent cause of death, especially from drowning and road traffic.
"More than six million children dying before their fifteenth birthday is a cost we simply can't afford," said Timothy Evans, senior director and head, health, nutrition and population global practice, World Bank Group.
"Ending preventable deaths and investing in the health of young people is a basic foundation for building countries' human capital, which will drive their future growth and prosperity."
Despite these challenges, fewer children are dying each year worldwide.
The number of children dying under five has fallen dramatically from 12.6 million in 1990 to 5.4 million in 2017. The number of deaths in older children aged between 5 to 14 years dropped from 1.7 million to under a million in the same period.
India's under five mortality rate — deaths per 1,000 live births — has come down to 39 in 2017 from 124 in 1990.
The government's latest Sample Registration System (SRS) bulletin, released in January this year, showed that for the first time under-five deaths in the country had come down to below 1 million (962, 830) with nearly 120,000 fewer deaths in 2016 as compared to 2015.
The Union health ministry attributes the improvement to several initiatives under the National Health Mission (NHM), including Mission Indradhanush that was started with the aim to increase universal immunization coverage against vaccine preventable diseases.
"Immunisation is the key to reduce child deaths and our target is to fully immunize more than 90% of newborns in next two years," said a senior health ministry official.
However, the country is still far behind its neighbours such as Sri Lanka (9), Bangladesh (32), Nepal (34) and Bhutan (31).
"We have improved tremendously over the years, and the rate of decline has also doubled over the previous year. We are working hard to close the gaps," said the official.
Personalise your news feed. Follow trending topics