Three Kashmiri students beaten over 'minor argument' in Haryana college
Updated on Sep 28, 2016 02:16 PM IST
They were allegedly thrashed by irked students and guards while they were eating in the mess in the evening.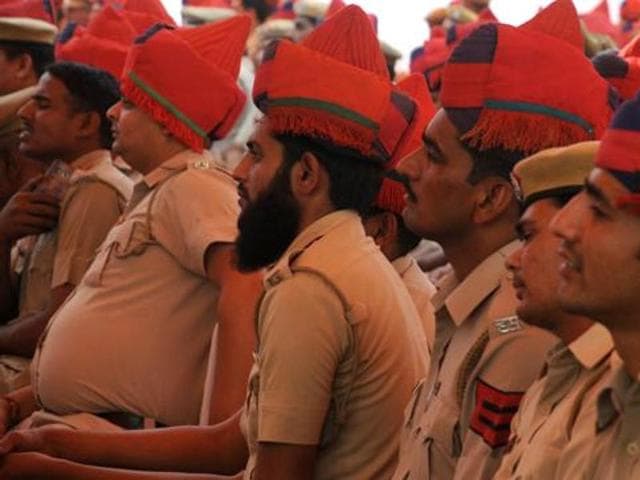 Three Kashmiri students of a management college in Haryana's Jhajjar district were allegedly beaten with wooden logs and sticks over a "minor argument" on Tuesday but police deny was a hate crime.
The three—identified as Mujahid Zahid, Kaizer and Naseer—were admitted to a private hospital after the incident at Ganga Institute of Technology and Management in Kablana. Kaizer and Naseer were discharged on Tuesday night while Zahid, who received serious injuries, was discharged on Wednesday morning.
Sources said the three had an argument with other students on Tuesday morning in the college hostel and then with the staff and security guards of the hostel in the afternoon. They were allegedly thrashed by irked students and guards while they were eating in the mess in the evening.
They added that the college administration has been forcing the students to reach a compromise even as the police reached the campus on Tuesday but no case was lodged till Wednesday.
"It was just a minor scuffle. I have 300 students in the hostel. They had some argument which led to a quarrel. Only one student was injured and he too is back in college now," college director Aman Aggarwal said.
Jhajjar Superintendent of Police Jashandeep Singh Randhawa said the police hadn't got a complaint. "There's no communal angle in this fight. The initial scuffle was between two Muslim groups: one from Kashmir and another from UP and Bihar. No anti-Indian or seditious comments were raised as per our information," he said.
Kashmiri students of the college staged a protest alleging poor security for them.
In July, two Kashmiri research scholars at Bhopal's Barkatullah University were assaulted by alleged right-wing activists. One of them was even asked to leave Bhopal or face the consequences.
In another case of violence against Kashmiris, four students from the state were allegedly beaten in March at a private university in Rajasthan over rumours that they were cooking beef in their hostel room. The university also saw clashes between local and Kashmiri students after India lost to West Indies in a T-20 match in April.
Close Story
Personalise your news feed. Follow trending topics