Union Budget: Allocation for housing scheme for rural poor increased by 12%
Feb 01, 2023 05:13 PM IST
The new houses under Pradhan Mantri Awas Yojana-Gramin come with power, cooking gas, and water connections
The budgetary allocation for the Pradhan Mantri Awas Yojana-Gramin or PMAY-G for providing housing for the rural poor has been increased by 12% to ₹54,487 crore even as the allocation for the urban version of the scheme has been slashed to ₹25103 crore from ₹28708 crore.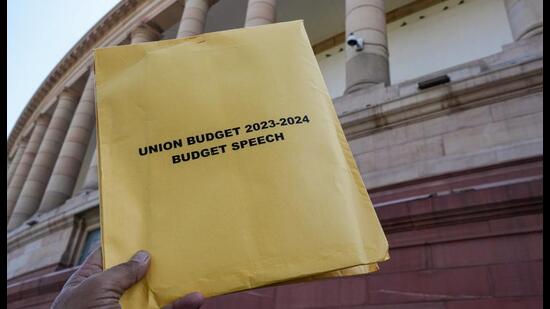 The housing schemes are among the most popular social welfare policies such as Ujjwala for free cooking gas connections and Saubhagya for universal electrification. The new houses under PMAY-G come with power, cooking gas, and water connections.
"The outlay for PM [Pradhan Mantri] Awas Yojana is being enhanced by 66% to over ₹79,000 crore," said finance minister Nirmala Sitharaman in her Budget speech. The two housing schemes have been allocated a total of ₹79,590.
Analysts and officials said the increase in the allocation for the rural housing scheme is important as the government aims to complete its ambitious housing for all programme by March 2024.
The PMAY-G was launched in November 2016 and the PMAY-Urban a year earlier. Under the rural scheme, the government gives ₹1.20 lakh to ₹1.3 lakhs for building a house.
The initial list of beneficiaries was pegged at over 40 million based on the 2011 socio-economic caste census. The number of beneficiaries was reduced to over 25 million after another survey in 2015.
The Bharatiya Janata Party-led government continued the completion of houses under the previous Indira Awas Yojna till 2015 after coming to power a year earlier before launching the PMAY-G.
According to the rural development ministry data, 21.2 million houses have been constructed and another 8.3 million are need to be built by March 2024 before the national election that year.