Terror-funding charge: 10 held from UP, MP, Rs 52 lakh seized
Ten people were arrested from Gorakhpur, Lucknow, Pratapgarh and Rivan (MP) on Saturday.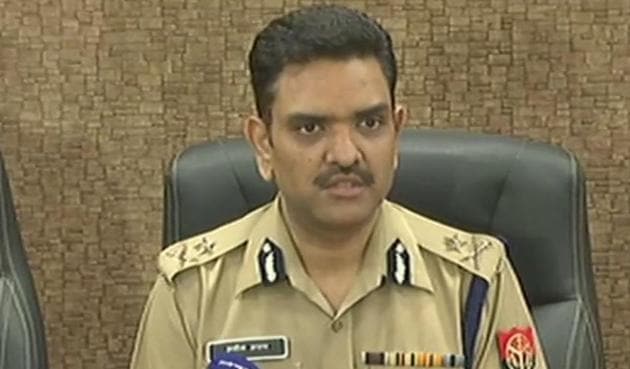 Updated on Mar 25, 2018 09:48 PM IST
The Uttar Pradesh Anti-Terrorist Squad (ATS) on Saturday arrested 10 people from UP and Madhya Pradesh for their alleged involvement in terror-funding activities, a senior official familiar with the matter said.
The ATS also seized Rs 52 lakh from their various banks accounts, he added.
UP director general of police OP Singh said the arrests were the outcome of improved intelligence network of state agencies and their better coordination with central agencies.
Addressing media on Sunday, inspector general (IG), ATS, Aseem Arun said the arrested people had been entrusted with the task of supplying money to sleeper modules and operatives of terror outfits in various states.
"Most of the money transferred to these bank accounts was deposited by people in Pakistan, Qatar and Nepal. Two of the arrested men – Sanjay Saroj, who was nabbed from Pratapgarh, and Uma Shankar Singh, held from Rewa – were in direct touch with a Pakistan-based handler, who reportedly had links with terror outfit Lashkar-e-Toiba," Arun said.
"Saroj and Singh were the key operatives who roped in other people to identify bank accounts which could be used to transfer money. They also opened new bank accounts using fake identity proofs. The duo used to get 10 per cent of the amount transferred as commission," the IG said.
Another ATS official familiar with the developments said: "The arrested people used to make small transactions of Rs 1-2 lakh to ensure they did not fall into the net of intelligence agencies," and added that Singh and Saroj were well aware that the money was being used for terror activities but told their accomplices that they were running a lottery fraud and the money was being illegally transferred in the country.
Close Story