No more rent-a-womb: Why India needs to regulate surrogacy
Aug 24, 2016 04:23 PM IST
Couples, especially foreigners, desperate for a biological child, and infertility experts losing business to other countries like Ukraine and Georgia where commercial surrogacy is legal, are expectedly against it, but independent experts say a stringent law in this unregulated sector was long overdue
The Union cabinet cleared the draft surrogacy regulation bill, 2016, on Wednesday that aims to ban all commercial surrogacy, which many say leads to the exploitation of poor women, who agree to become surrogate mothers for money.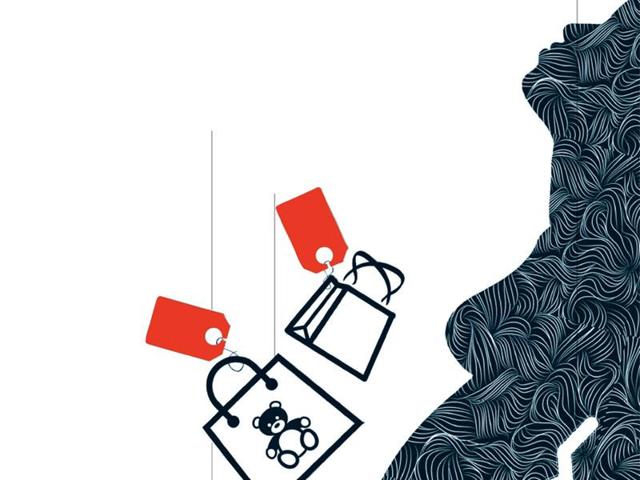 The law also bans unmarried people, live-in couples and gay couples from opting for altruistic surrogacy.
Couples, especially foreigners, desperate for a biological child, and infertility experts losing business to other countries like Ukraine and Georgia where commercial surrogacy is legal, are expectedly against it, but independent experts say a stringent law in this unregulated sector was long overdue.
Commercial surrogacy is banned in most developed countries, including Australia, United Kingdom, Canada, France, Germany, Sweden, New Zealand, Japan and Thailand among others.
India has no law regulating surrogacy and the bill took many avatars, with the government finally separating surrogacy from the Assisted Reproductive Technologies (Regulation) Bill in 2016.
"It's about time they stopped its misuse. The Indian Council of Medical Research's national guidelines 2005 (for accreditation, supervision and regulation of ART clinics) in India for surrogacy and other ART procedures are not legally-binding, so unscrupulous people did what they wanted," NB Sarojini, director of Sama Resource Group on Women and Health, an NGO that focuses on public health and regulation issues, said.
Rent a womb
There are more than 50 million infertile couples in the world, and some of them head to India and Thailand to rent wombs. It turned the two countries into the world's biggest hubs for commercial surrogacy over the past decade.
Thousands of infertile couples paid poor women to rent their womb for nine months so they could take a healthy baby back home. Global, regional and national estimates of prevalence and of trends in infertility are needed to target prevention and treatment efforts.
The industry's ugly underbelly hit the spotlight when an Australian couple abandoned one of their twins in Thailand in 2014 because he had Down's syndrome, which led the country to ban commercial surrogacy in February 2015.
India was already considering a ban when another couple from Australia went home in 2014 with just one of the twin because they wanted a girl, leaving their son behind in Delhi.
Under India's new bill, couples abandoning a baby risk 10-year imprisonment and a Rs 10 lakh fine, or both. It also makes it illegal for doctors to do procedures that hurt the surrogate mother and the baby's physical and mental health.
"The new regulation will bring in transparency and make it easier to audit centres that do not follow best practices and parents that break the law," Dr Archana Dhawan Bajaj, fertility and IVF expert at The Nurture Clinic, said.
Pro-women law
The new bill allows altruistic surrogacy, where a woman can carry someone else's child as long as no money (other than medical cost and insurance), favours or coercion is involved, and excludes those who rent their wombs for money.
"This is a loophole with potential for misuse and needs to be closely regulated. People can present commercial surrogates as altruistic volunteers and quietly pay them off," Sarojini said.
The bill bans a woman from being a surrogate for more than once in her lifetime.
"It is an excellent step as most surrogates have children of their own and the repeated pregnancies take a toll on women's health," Dr Manika Khanna of Delhi's Gaudium IVF Centre that offers surrogacy almost exclusively to Indian couples said.
Amrita Singh, who goes by one name, is not as happy. The mother of two bore a surrogate girl for an Australian couple in 2012, two years after her first child was born, and had plans to do it again this year. She had her second biological child in 2014.
"I got Rs 70,000 to carry the child, we bought a new television and an almost-new scooter and had money left over. My second child is more than two years old, I need money to put him in an English-medium school like his older brother," the 27-year-old distraught mother said.
Her husband Ramesh Singh, 34, works as a driver for a transport company and makes Rs 10,000 a month.
"I made more money in nine months than he made then in a year, I could do things without asking him," Amrita, who lives in Naraina in west Delhi, said.
"Now doctor didi says I can't because foreigners have stopped coming."
Make for Indians
Under the new law, only infertile Indian couples, who have been married for at least five years can opt for surrogacy, but those who already have a child cannot do so.
"We are naturally very disappointed, we wanted our own baby and would have looked after the surrogate mother, but the regulation was well meant. Laws are needed to check people who do bad things, it's sad when law-abiding people suffer," Prarthna, who does not want to give her second name, said.
The 32-year-old and her husband got the idea of surrogacy after watching a rerun of American television sitcom Friends, in which Monica and Chandler have a surrogate baby.
Clinics with a high number of overseas clients are predictably critical of the ban on foreigners travelling to India.
"My turnover has dropped by 25% because I have lost people coming from overseas for surrogacy. It will lead to revenue cuts," Dr Bajaj said.