You're on good wicket, don't take singles: Singapore dy PM to Modi on reforms
Aug 26, 2016 12:40 PM IST
After Prime Minister Narendra Modi sought fresh ideas at an open session in New Delhi on Friday, Singapore's deputy PM Tharman Shanmugaratnam told him to hasten reforms.
The NDA government may be upbeat about the pace of reforms in the country, but Singapore deputy PM Tharman Shanmugaratnam seems less than impressed.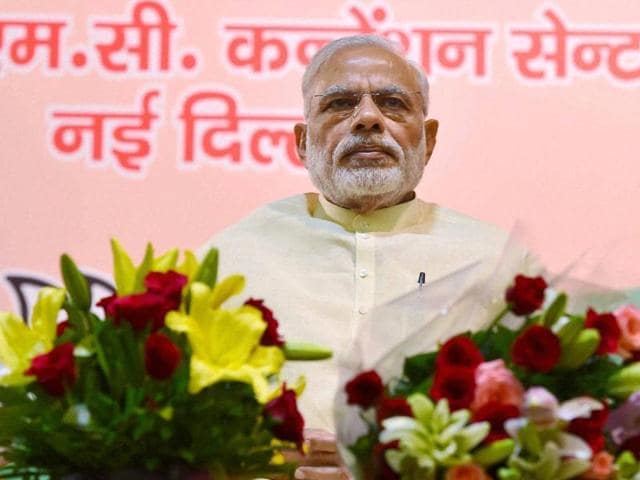 "Reforms agenda is largely unfinished and pace of reforms have to be stepped up. You are on a good batting wicket but you can't keep on scoring singles," Shanmugaratnam told Prime Minister Narendra Modi at an event in New Delhi on Friday.
His response came after Modi, following the inauguration of a Niti Aayog-sponsored lecture series, sought fresh ideas to take the country forward.
At the event, Modi said his government will seek inputs from eminent people abroad to transform India.
"We will draw the best from the knowledge of eminent person who made their nations a better place in the planet," Modi said.
"Our next step is to bring ideas from outside. Culturally, Indians have always been receptive to ideas from elsewhere. This is the purpose of transforming India lecture series," he said, welcoming Shanmugaratnam.
The National Democratic Alliance government led by Modi won a landslide victory in the 2014 general elections on the promise of scripting a growth story for India. While the government appears confident about its reforms initiatives, especially after Parliament's nod to the landmark goods and services tax, many experts and opponents are not satisfied with its performance.
During his speech, Shanmugaratnam, a Sri Lankan-origin public policy doyen, said the biggest hurdles for investments in India are its land and labour laws.
"Make in India can't be just make in India. It has to be make in India for the world," said Shanmugaratnam.
At the event that saw the launch of the 'Transforming India' lecture series, Modi asked for "detail and frank" feedback.
The PM asked invitees to "suggest names of experts and panellists from inside and outside India". The senior bureaucracy and the entire council of ministers were present.
He told the government of India secretaries to have "follow-up discussions" with leaders to "convert ideas to specific action points".
The PM also had a message of his ministers too. "Whenever possible, ministers should also participate in such discussions."