Bihar polls: 'Blind' rage, helplessness still haunt Bhagalpur voters
It has been over 35 years but Patel Shah still remembers the day the police punctured his eyes with a bicycle spoke and poured acid into the mutilated sockets.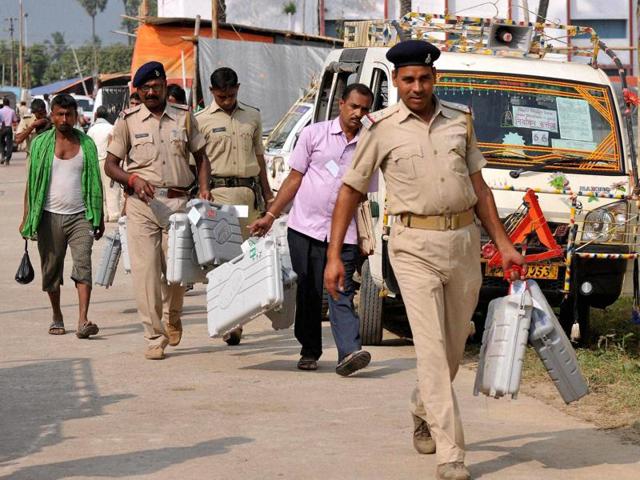 Updated on Oct 11, 2015 09:41 PM IST
Hindustan Times |
, Bhagalpur
Dhruba Jyoti
It has been over 35 years but Patel Shah still remembers the day the police punctured his eyes with a bicycle spoke and poured acid into the mutilated sockets – it was October 6, 1980.
"My soul burnt that day. If I was a criminal, you could have shot me. Why blinden me? Only god knows how I lived," says a bitter Shah.
The 65-year-old, who lives in a small brick house by the rail tracks, is among the 32 people blinded by the Bhagalpur police in a series of cases between 1979 and 1980 that then prime minister Indira Gandhi said made her physically sick.
But Shah is disillusioned with the Congress and says Sonia-Rahul did nothing.
As the bylanes of Bhagalpur get choked with colourful flags and flexes of Lalu and Nitish staring down at Amit Shah, he says PM Narendra Modi is his only hope. "He was poor, he will help us. I want to tell Modi, don't trust the Bihar Police. They ensured I couldn't even see myself in the mirror."
Others aren't so hopeful. Umesh Yadav says he stopped going to vote because of the harassment and unwelcome attention. The measly Rs 750 pension breeds more resentment.
"I was crying out when they poured acid into my sockets while they talked about getting a doctor. They took away my sight, my ability to earn. And gave me nothing. No neta helped us," Yadav says, removing black spectacles to reveal hollow, dark sockets.
Though the case triggered nationwide outrage, there was little ripple locally and no policemen involved was convicted –then superintendent Vishnu Dayal Ram was transferred and a few low-level officers suspended briefly.
As always, caste plays a role in who gets compensation. While some victims were given dealerships, Sitadevi got none.
Barely a teenager when her husband Umesh Mandal was blinded with acid and a gunny sack needle, she has lived the last three decades in a roadside shanty by a pond.
"I got nothing, no pension. I have four sons and a daughter, and struggled to send them to school" she asks.
On her lap is her grandchild, ill for weeks after drinking the pond water. Having paid for two ultrasounds, they have no money left.
The Mandals are an extremely backward caste and Umesh's brother Sushil accuses the Bhumihar- a landed caste – of conspiracy. They will vote for Nitish, like most EBC population, but have little hope of things turning in their favour.
"Umesh couldn't do anything. We somehow scraped through selling vegetables that would hardly fetch Rs 10. No one helped us, not even our neighbours," he says.
Umesh died seven years ago after being unable to afford medical care.
The case cemented acid blindings as a handy retribution tool for nearby districts, used often and as recently as January in nearby Supaul.
"The victims weren't nursed by the government and were rejected by society. They didn't get subsistence allowance or source of income. The jail and legal authorities didn't follow up and the blindings didn't stop," says Ram Kumar Misra, the advocate who petitioned the Supreme Court.
The reason for that isn't hard to find. Outside their pockets of macabre fame, the blindings are largely forgotten and several generations have no recollection of the event that put Bhagalpur on the world map. The few who remember say it was for the good as it helped tame crime.
"Crime was high and the police wanted to send out a message. The people supported them, carried out processions in support of the police," says Dr Farooq Ali at Bhagalpur University.
The reduction in crime is a myth, he says, pointing out to a flurry of murders and loots in the past 12 months.
Many young people at the handful of glitzy arcades in town appear especially resentful about the unsavoury past.
"People earlier weren't well educated. But now, we want to talk about development rather than riots," says Anubhav. Nitish's ties with Lalu has weaned him away from the JD(U) and he will vote for the BJP.
Despondency is the lasting sentiment among victims, as their inconvenient history slowly erodes from the town's memory. Worse, unlike other tragedies, the blindings have left no lasting change – getting justice is still costly, legal aid scarce and police impunity rampant.
"I was young then and didn't care for society. But now I think it was futile. No one took lessons – police, politicians, court. Only blindings became part of our culture," Misra says.
Close Story