Banking on 'sting video', Kirti Azad now questions DDCA's transactions
Dec 21, 2015 09:48 AM IST
Former India player Kirti Azad on Sunday accused the Delhi and Districts Cricket Association (DDCA) of massive financial irregularities and urged the enforcement directorate to probe the issue.
Former Indian cricketer and BJP Parliamentarian Kirti Azad said on Sunday that the Delhi cricket association (DDCA) had made payments to many companies without proper verification.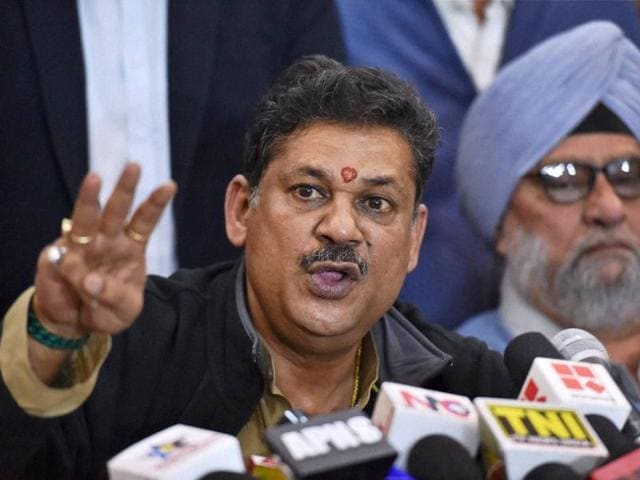 Azad held a news conference where a video purported to be that of a sting done on 14 companies across the Capital was shown.
The sting video was produced by Wikileaks4India, a website that has no connection to the global whistleblower service from which it seems to derive its name. WikiLeaks4India, partly in English and Hindi, describes itself as an "investigative media organization started by 4 journalists".
Azad said the DDCA gave contracts to the companies – which he said were fake – shown in the video, paying them crores of rupees in cash, and had fudged the audit of accounts.
"If the companies were fake, surely the bank accounts into which the money was paid must also be fake," he said.
Azad claimed none of these companies had offices at the given addresses. Hindustan Times has not verified these claims.
"This is not a political fight and I don't have any personal vendetta against any of my party people. The purpose of holding this press conference is to show how irregularities, fraud and embezzlement has been done in the DDCA and someone should take responsibility."