Give them their rights
Updated on Sep 01, 2012 02:09 AM IST
A complete ban on child labour is a welcome move. But to build on it, we need public support and effective implementation of the law, writes Thomas Chandy.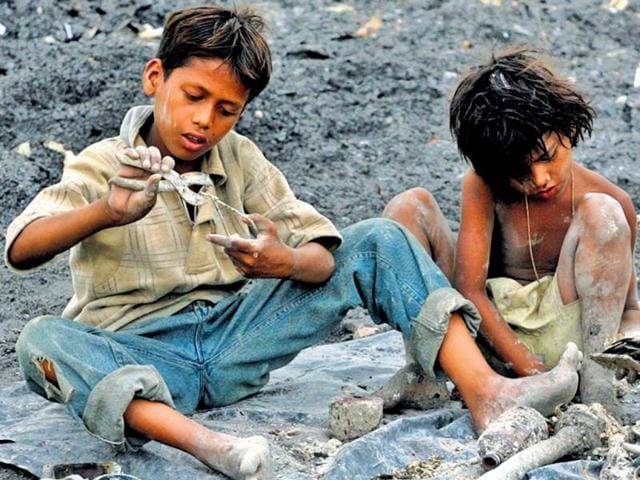 Amid the din of the discordant notes in Parliament and outside on scams, a significant decision by the Union cabinet went almost unnoticed. Earlier this week, the Cabinet amended the Child Labour Prohibition and Regulation Act (CLPRA), 1986, and renamed it as the Child and Adolescent Labour Prohibition Act (CALPA). When Parliament passes the important amendments, CALPA, along with the Right to Education (RTE) Act, it is likely to make a positive impact on the lives of children not seen before in this country. Under CALPA, employing a child below 14 years in any kind of occupation is a cognisable offence, punishable with a maximum of three years imprisonment or a fine up to a maximum of Rs 50,000. The amended Act, moved by the labour ministry, also proposes a blanket ban on employing anybody below 18 years in hazardous occupations.
If the amendment is passed, and I hope it will be very soon, the country will join hands with 95% of the world's nations that have endorsed the minimum legal age of securing a job and the International Labour Organisation's charter on child labour. India has taken 17 years to get there, but, as they say, it is better late than never.
After the RTE came into existence, it became untenable to continue with the CLPRA. This is because the RTE mandates that children from six to 14 years should get free schooling. Allowing any form of labour among this age group goes against the RTE Act. Many civil society organisations have long argued any child in this age group who does not go to school can end up in the labour market and, therefore, it was important that there was a complete ban on child labour.
No matter what many believe, the fact is that child labour cannot extricate families out of the poverty trap; in fact, it keeps them locked in the rut for generations. When children end up in the labour market, it affects their physical and cognitive development. For example, 45% of our children are malnourished and about 42% stunted.
A global study conducted by our organisation has shown that there is a 10% drop in the IQ development of malnourished children. The calorific intake of these children is usually low, in fact it's less than the prescribed starvation diet for quick weight-losers. These poor children, who are often forced to work long hours, are easily susceptible to injury and disease thanks to harsh working conditions. Over a period of time, they become less productive and fall out of the productive work force. By the time they are 40-45 years old, they are often unable to take up any other job. This threatens the survival of their families, forcing the next generation to drop out of school and enter the labour market. This vicious cycle rarely gets broken.
Legislation is only a starting point and we have been late in enacting it. Some would point out that a ban on child labour already exists in certain sectors such as domestic work, employment at roadside eateries, etc. Does that mean that there are no children engaged in domestic work? How many people have been convicted since CLPRA was enacted? We need to ask these tough questions.
According to the 2001 census, India has 12 million child labourers, though the civil society estimate is way more than this. So far, the rate of convictions has been low. This malady is likely to continue until effective ways of implementing the law are put in place. But it is equally important that we undertake an awareness-building exercise among the 'providers' as well as the 'users' of child labour. While the law gives enough leverage to start our fight against child labour, it's not a solution in itself. The right way to take it forward depends on how our law-makers, law-implementing agencies and others work together to eliminate this social evil.
This significant Cabinet decision has not received any applause from the people and this is worrying. Unless backed by the public, the CALPA may not be able to ensure the change we want to bring about. This amendment is more important than many other issues that our law-makers sometimes spend hours discussing — but without getting anywhere on it — and therefore, needs to be cleared without much delay.
What is good for this country's children needs to get full attention from all political parties; this is about India's youth, the future of the nation and the economic engines of tomorrow. More importantly, it is about the right of every child to have a childhood: a heady mix of education, extra-curricular activities and a life full of possibilities, not limitations.
Thomas Chandy is CEO, Save the Children India
The views expressed by the author are personal
Barkha Dutt's column 'Third Eye' will appear on September 15
Personalise your news feed. Follow trending topics