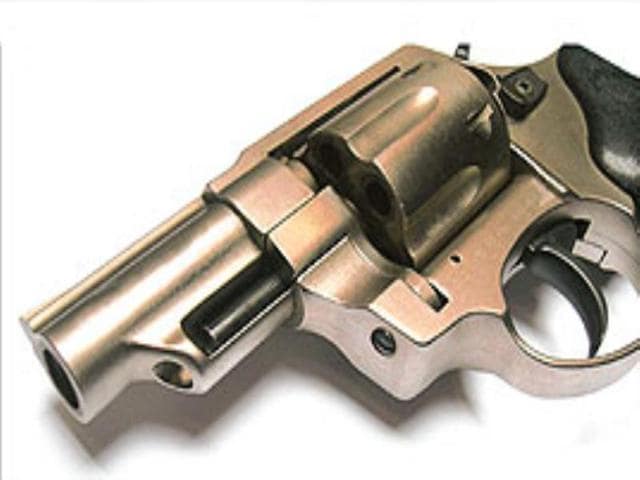 Gunning for change
The Indian weapons industry is hardly going great guns, thanks to the Govt's stranglehold over it and a rocketing black market, report Veenu Sandhu and Ravi Bajpai.
Hindustan Times | By Veenu Sandhu and Ravi Bajpai
UPDATED ON JUL 22, 2007 04:51 AM IST
Last year, when Delhi-based businessman Aman Dhamija managed to get a gun licence after months of running around, he couldn't believe his luck. Given the tedious gun licence procurement procedure, he was almost certain that his request would be turned down. Seven months on, the man who has got both the licence and the gun, is still frustrated.
"In the last seven months, I have taken the weapon to the workshop three times," rues Dhamija. "And it's supposed to be one of the better guns," he says.
As the owner of a firearm, Dhamija might be an exception in a country where gun laws are, to say the least, strict. But as a frustrated licence-holder saddled with a poor quality gun, he is no exception.
"India produces the shoddiest guns in the world and sells them at ridiculously high rates," says Swaran Singh, who owns an arms repair workshop in Jalandhar. "Every gun which comes out of the factories in Jammu or Bihar or the ordnance factories in Kolkata and Kanpur has a problem," he says. Guns manufactured by the ordnance are marginally better, adds Singh, who repairs at least 25 new guns manufactured in Indian factories every month.
Given the obsolete gun laws and the government's monopoly over the sector, licence-holders say they have no choice but to make do with these outdated, crude-finish weapons.
Chinks in the armour
However, private licence-holders aren't the only ones complaining. Forced to cope with weapons considered virtually obsolete in the international market, armymen are also saying it would be wiser to allow private players to manufacture arms and ammunition. "The government monopoly would break, the quality of weapons would improve and prices would fall," says an official at the Army Headquarters. Besides producing defective weapons, the ordinance factories also do not meet delivery deadlines, says an official.
Over the years, the army has moved from the 7.62 mm self-loading rifle to the next generation Indian National Small Arms System (INSAS). But this 5.56 mm assault rifle is also known to develop major defects like cold arrest, breakage and cracking of components in strategic areas like the Siachen Glacier, Kargil and other high altitude areas, senior army officials say. Such defects were seen even during the critical Kargil conflict. The government was then forced to allow the import of one lakh AK-47 assault rifles from Romania at a cost of Rs 85 crore.
Today, the army uses INSAS, plus sector-specific imported weapons such as the AK-47 rifles in strife-torn areas. "Though the Defence Research and Development Organisation (DRDO) has tried to replicate the weapons India imports, the metal used for the indigenous production is of very poor quality," says a serving colonel.
It is little wonder that the National Security Guards, para-commandos, senior police officials and those on VIP and VVIP security duties do not rely on Indian weapons, says a high-ranking police official. "They need to carry lighter weapons that offer greater manoeuverability and accuracy. Indian weapons do not meet these requirements," says a senior official of a para-commando regiment.
Shooting in the dark
This is precisely the reason why no shooter worth his salt is ever seen using an Indian weapon, says skeet shooter Baba PS Sodhi. But then, import of foreign-made weapons was banned in 1986. Today, only national-level shooters who strike a minimum-qualification score are allowed to import weapons duty-free.
"It's a Catch-22 situation. Unless you're a great shooter, you cannot import a weapon. But to be a great shooter, you need to practise on an imported weapon," says Baljeet Singh Sethi, secretary general, National Rifle Association of India (NRAI).
Earlier, only the top 10 shooters in each category were allowed to import weapons duty free. In 2001, this privilege was extended to the top 25 shooters. "Now, on paper, the government has extended the sanction to all national-level shooters who manage a minimum score," says Sethi. NRAI, he adds, has always been against the ban.
Black side of the ban
"It's easier and far cheaper to get a gun in the black market than the legal way," says a dealer. While the illicit arms trade is almost absent in Delhi, it's flourishing in Uttar Pradesh and Bihar, police officers admit. The number of illegal guns in circulation is several times the number of licensed weapons, dealers say. And these include imported weapons. Only, the person should be willing to pay lakhs for a foreign-made gun that would have cost just about Rs 35,000 if its import were legalised.
"If the government charged three times the price of the gun as import duty, it would still cost the licence-holder less. Besides, the gun would then be registered with the authorities," says Jagdeep Singh Lalli, a farmer-cum-gun collector from Jalandhar. As of now, 10 to 25-year-old imported guns are in circulation in the black market. And these are still better than new, frustratingly expensive Indian guns, dealers say. "An Indian gun that costs Rs 60,000 does not even sell for Rs 6,000 in the international market," says Lalli. "And its quality is worse than that of a 1960-make imported gun," he adds.
Says Delhi-based gun-dealer KK Sharma, "Keeping a check on crime has been the government's flawed reasoning for banning the import of weapons." But the police also admit that licensed guns are seldom used to commit crimes. "Illicit firearms are used in a chunk of crimes like robbery, theft, dacoity, or murder," says an officer. In comparison, licensed firearms are mostly used in suicides or crimes of passion.
In 2005, 5,643 people were killed with the help of firearms in the country. Of these, 90 per cent fell
to bullets fired from unlicensed weapons. The Jessica Lall
and Pramod Mahajan murders, were, however, committed with licensed weapons.
Right to arms?
It's cases such as these that have the police becoming more and more stingy with gun licences.
Ridhima Mehra recounts the ordeal she went through trying to get a licence for her late father's gun. "Even though my husband is a senior
government official, I had a tough time," she says. Now that she has finally got the permission to keep the gun, she cannot buy the bullets that go into it. "We don't have a licence for the bullets," she says. And so, the gun is now sitting in the locker with Mehra's jewellery.
"You need the right contacts and not just a genuine reason to get a gun licence in India," says dealer Sharma. It's rich businessmen, people who can prove that they face a security threat, and Punjabis, who usually seek a licence, he says. Agrees Hoshiarpur-based Parminder Singh Bariana, "The day I bought my gun from the ordnance factory in Kolkata, at least 20 out of the 25 guns sold were bought by Punjabis."
The gun is a status-symbol in Punjab, says Pramod Kumar, director of the Institute For Development and Communication, Chandigarh. "It's a proof of masculinity and gives a man a dominant place in society," he says. Besides, Punjabis are a martial race and weapons are part of their culture, he adds.
Close