HC puts on hold Haryana quota for Jats, 5 other communities
The Punjab and Haryana high court on Thursday put a stay on the Haryana Backward Classes (Reservation in Services and Admissions in Educational Institutions) Act, 2016, whereby the government has given 10% reservation to six communities in Haryana including Jats.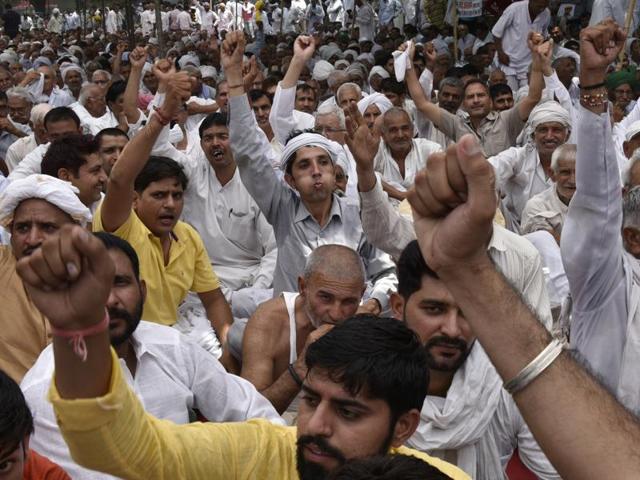 Updated on May 26, 2016 06:31 PM IST
The Punjab and Haryana high court on Thursday put on hold the Khattar government's move to give 10% reservation to Jats and five other communities in government jobs and education.
The stay came on a petition by a Bhiwani resident Murari Lal Gupta, who argued that the Haryana government had violated the basic structure of the Constitution.
The stay doesn't come as a surprise. A day after the assembly passed the bill, HT wrote that the move would run into legal trouble. To extend the benefit, the government had relied on a report trashed by the Supreme Court and that was argument made by the petitioner as well.
The state assembly on March 29 unanimously passed the Haryana backward classes (reservation in services and admissions in educational institutions) act, 2016, carving a new backward classes category to extend quota benefits to Jats, Jat Sikhs, Mulla Jats, Bishnois, Rors and Tyagis.
It came weeks after Jat community's agitation for job and education benefits turned violent, causing loss of life and extensive damage to property.
Also Read | Would have liked govt to make my report on Jat stir public: Prakash Singh
As the Supreme Court had already ruled that Jats could not be treated as backward, the assembly had no right to pass the law, petitioner's lawyer Mukesh Kumar Verma said.
The benefit was extended under the new act drawn on the basis of the justice KC Gupta commission report,which was quashed by the court.
The government's decision amounted to revising a judicial order, which could not be done by the legislature. Only judiciary was allowed to revisit its decisions.
The petition also referred to a similar failed attempt in 2014. The state government had introduced a bill to include Jats in the list of other backward classes (OBCs), but the court held that Jats were not backward socially, educationally and politically.
Also Read | Ex-DGP, four DCs among 90 indicted by Jat stir probe panel
The next year, the court declared as unconstitutional the UPA government's decision to include the largely agrarian community in the central list of OBCs. The court said reservation shouldn't be decided only on the basis of caste. Other marginalised sections such as LGBTs could also be considered for the benefit.
The court gave the state government time till July 21 to file its reply.
Close Story