Would have liked govt to make my report on Jat stir public: Prakash Singh
Prakash Singh, who headed the committee that submitted a report on the violence during the Jat quota agitation, has claimed that attempts were made by some people to influence him during its preparation.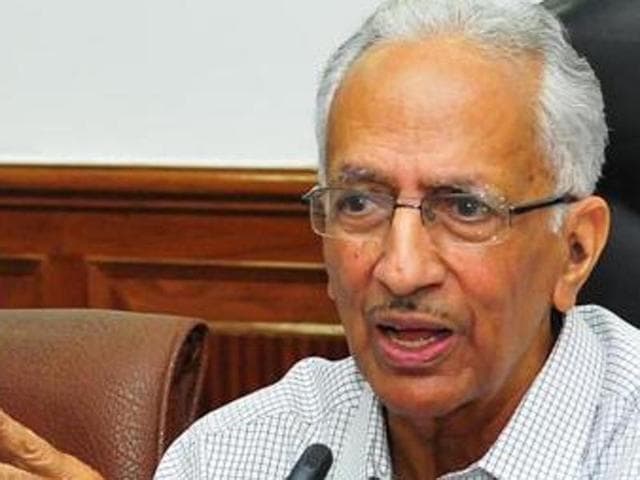 Updated on May 24, 2016 12:16 PM IST
Former IPS officer Prakash Singh on Monday said that he wished that his inquiry report on the acts of omission and commission was made public by the Haryana government. The inquiry report submitted to chief minister Manohar Lal Khattar on May 13 indicted 90 officials, including the IAS and IPS officers, for malafide and deliberate negligence.
Speaking to HT over phone, Singh said: "I would have liked this inquiry report to be put in public domain. The chief minister was keen on this. This was his first reaction. But probably the officials think the other way. May be they would like to examine the report first and then go public. The report is in the bureaucratic rigmarole." The former IPS was asked whether he felt disappointed or dissatisfied as the state government has not made the report public.
Read: Jat agitation probe: Prakash Singh committee discards conspiracy theory
Singh also said the government was also under pressure from officials who stood indicted in the report. "The ratio of civil and police officials indicted in the report is 1:3 respectively,'' he said.
ACTION AGAINST ERRING OFFICERS
While the report is yet to be accepted by the state government, the state government has placed under suspension three Haryana Civil Service (HCS) and 10 Haryana Police Service (HPS) officers, besides several other cops, since the inquiry report has corroborated the available information indicating dereliction of duty and deliberate negligence on part of these officials.
Read: Ex-DGP, four DCs among 90 indicted by Jat stir probe panel
Sources in the government said that report is still under examination. However, several aspects of the report which have trickled in the public domain have triggered reactions from indicted officials as well as politicians.
Leader of Opposition in Haryana assembly Abhay Singh Chautala said on Monday that the BJP has been caught in its own web. "They have not made the inquiry report public and they will never make it public because it will expose their own ministers and MLAs. Prakash Singh himself has said that he was put under pressure by BJP leaders to influence the course of the probe,'' Chautala said.
Close Story